Purchasing art is a very personal decision. You know you want to get someone a piece of art as a gift, but you want to make sure they get something they like. A gift certificate is a perfect way to give a gift of art that is personal. And you can use our Gift Certificates to give the gift of a Carl Johnson fine art nature print of your recipient's choice!

Using the drop down menu below, select the amount you would like to give, add it to your cart, and then pay with a credit card or PayPal.

After making your purchase, please email me with the recipient's name to include on the gift certificate, and also who you want the gift to be "from" (if not your own name).
I will use your information to create a special gift certificate, which you can print and give to the recipient. The gift certificate will have a unique code that the recipient can use to apply the credit to any item on my website.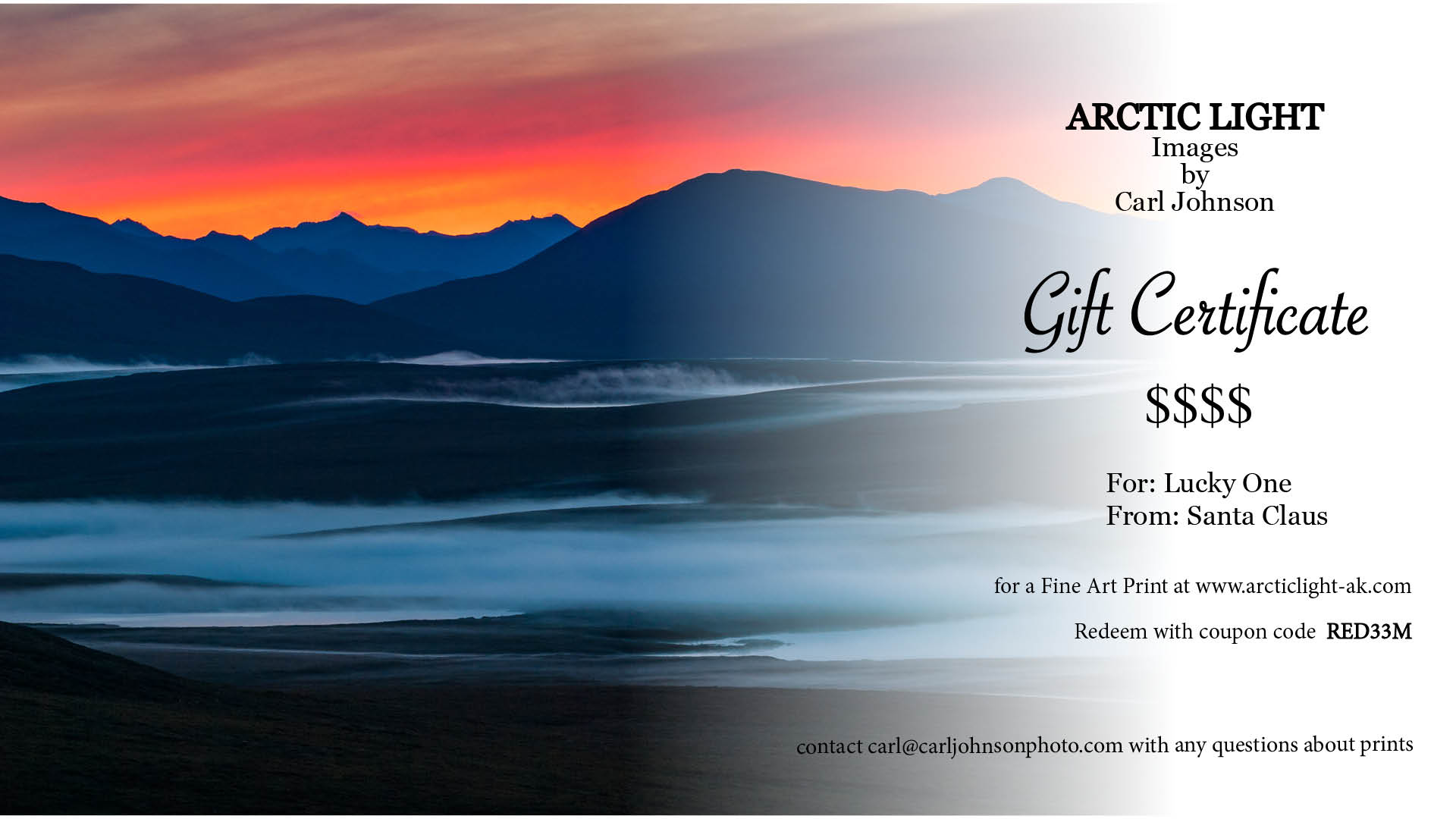 Choose an amount: