Texas may be known for longhorn cattle, big boots and buckles, football, and a variety of other things. But from what we can tell when we explain to friends that we brought home two cases of wine from the Texas Hill Country, it appears that people do not know as much about the quality of wines available in our smaller sister state.

If you want to learn about wines in the area, the best place to start is the website of Texas Hill Country Wineries, a non-profit established to market wineries in the area. There are currently 50 participating wineries in the association, which sponsors four annual "trail" events: Wine Lover Celebration, Wine & Wildflower Journey, Texas Wine Month, and Christmas Wine Affair. You can purchase single or couple tickets for the events, which give you access to free wine tastings and discounts on purchases for all participating wineries. For the Wine & Wildflower Journey, in which we participated during this visit, a $100 "passport" purchase gave us free tastings and 15% off purchases of 3 bottles or more. We learned later the value of the ticket, as all wineries in the area charge for tastings, ranging from $15-40 per person.

For the Wine & Wildflower Journey, the Texas Hill Country Wineries organizes the participating wineries so that you can schedule your visit to clusters of wineries. I compared those clusters to where I wanted to explore for wildflower photography, and came up with a route that allowed us to best manage our driving route and time. From Fredericksburg, we drove north to Llano, east to Lampasas, then south to Marble Falls. With a slight detour for one winery, we were able to accomplish the wine and wildflower goals for the trip.

Day One
Following photographing wildflowers along the Willow City Loop, we headed north to Llano and then east for our first visit, the Fiesta Vineyard & Winery near Lometa. We found a few wines that we liked, with a mixture of whites and reds, and enjoyed their outdoor seating area. We also purchased a meat and cheese platter, taking the time to enjoy the warm day (already in the mid-70s by 10:00 a.m.).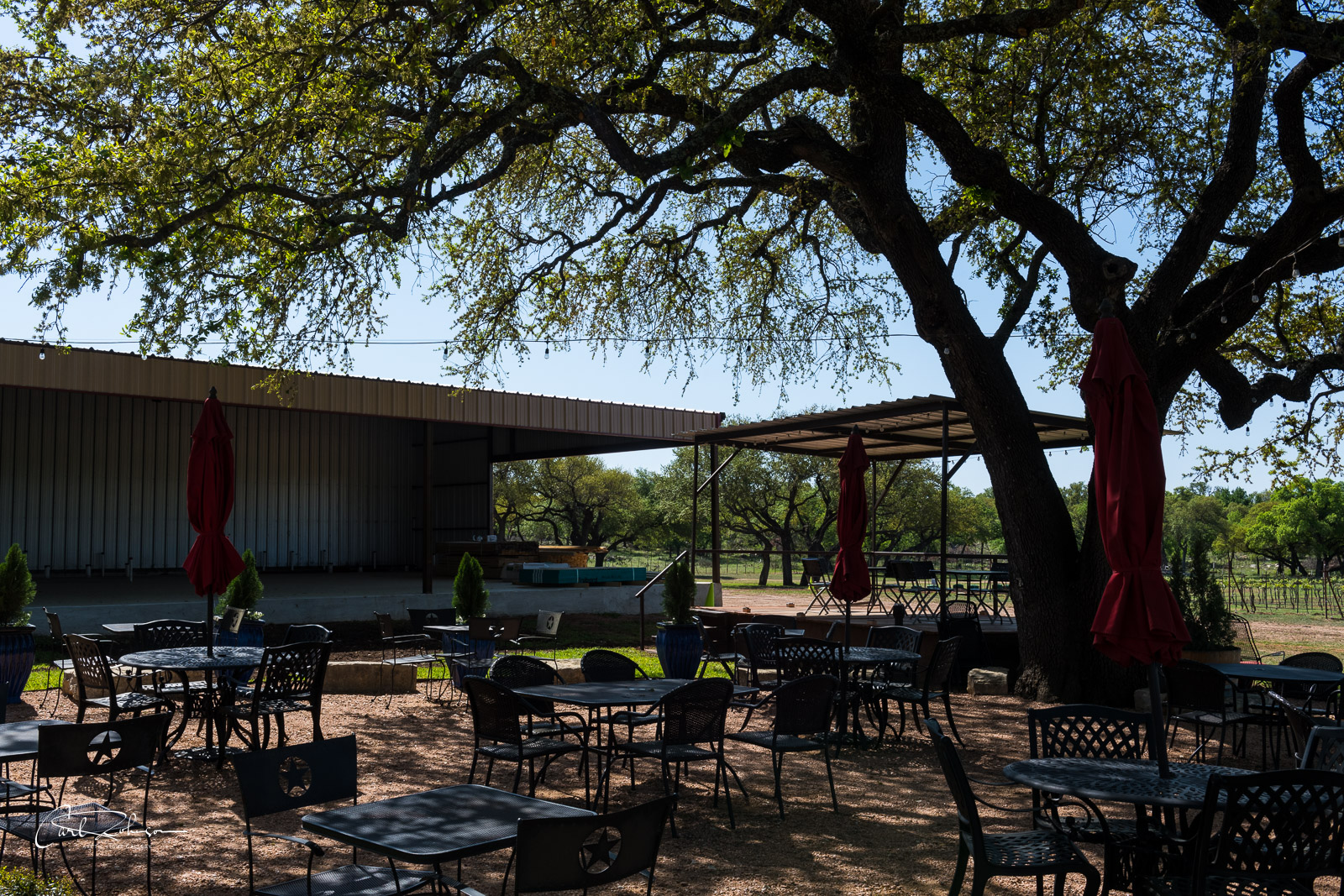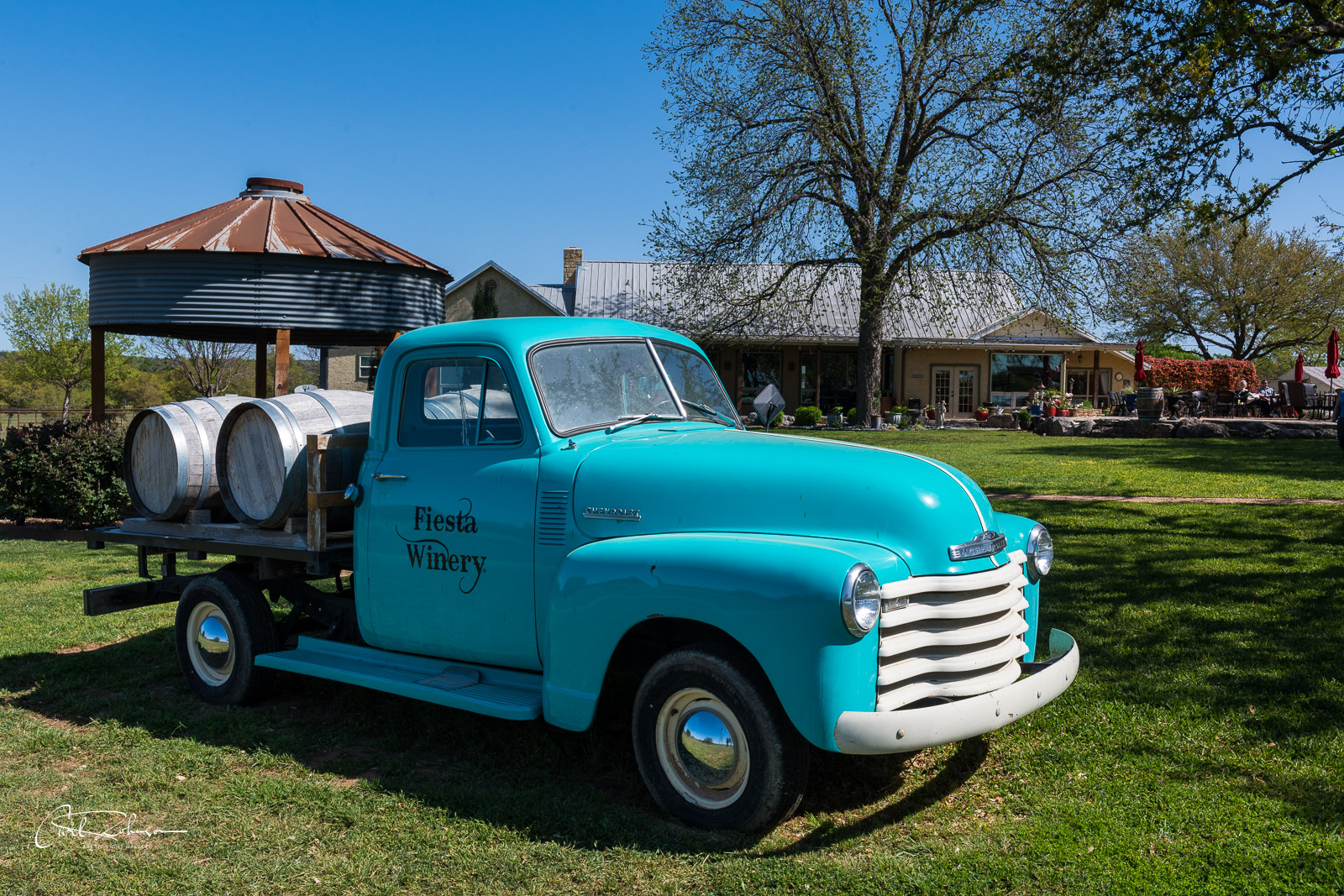 We knew we would not make it to all of the wineries in the "cluster" for this area today, so we had to make some choices as to which wineries we would visit. For our next winery, we were intrigued by the reference to specific geological anomalies in the area - a high incidence of dolomite in the limestone that created a unique mineral flavor in the wines of the Pillar Bluff Vineyards. We had their small tasting room entirely to ourselves during our visit, with opportunities to speak to the owner and have a varied discussion with our tasting host. There, we purchased our only sparkling wine during the trip, their Brady Sparkling Peach, which we thought would be great to have with some berries on a hot day. We also purchased a bottle of Ella, a white wine, a bottle of their 2017 Petit Sirah, and two bottles of their Wink port.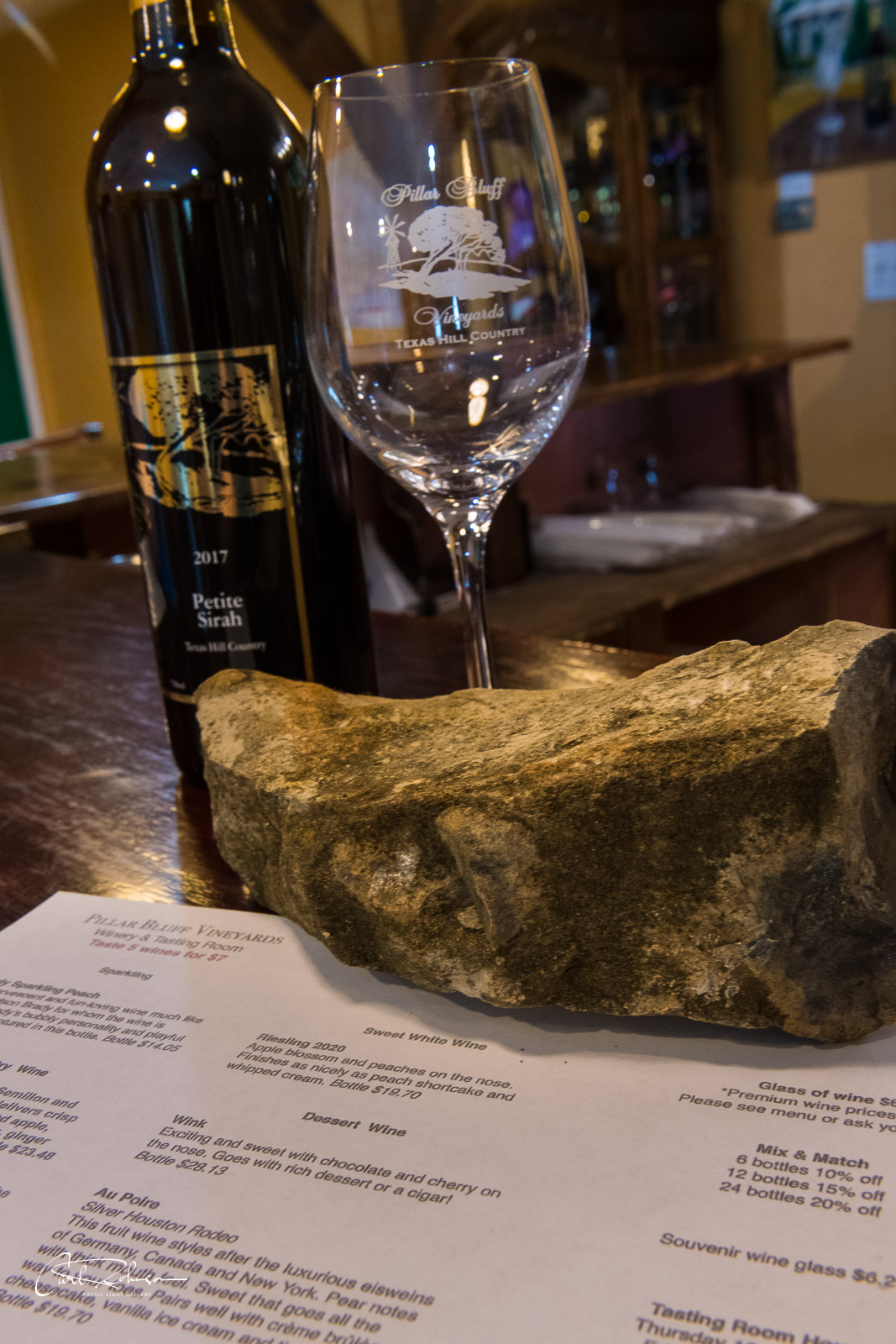 We really enjoyed our next winery in many respects. Continuing east, we next visited the Stoneledge Winery & Vineyard. You know you are getting close when you see a large panel of letters saying "WINERY" in an open field behind a barbed wire fence. When we arrived, there were signs pointing to two different areas: what appeared to be the main tasting room and another structure where there was a wine and cheese pairing being offered. We headed there first. When we arrived, the wine and cheese pairing had concluded, but we met the wine maker, who quickly pointed out some unique features of the landscape including the abundance of clam fossils. She walked us over to the main tasting room and got us started on our wine tasting.Outside behind the tasting room, a food truck was set up with fare from street tacos to shawarma. We really enjoyed their reds, taking away two bottles each of their 2017 Sangiovese and their 2017 Tempranillo Reserve.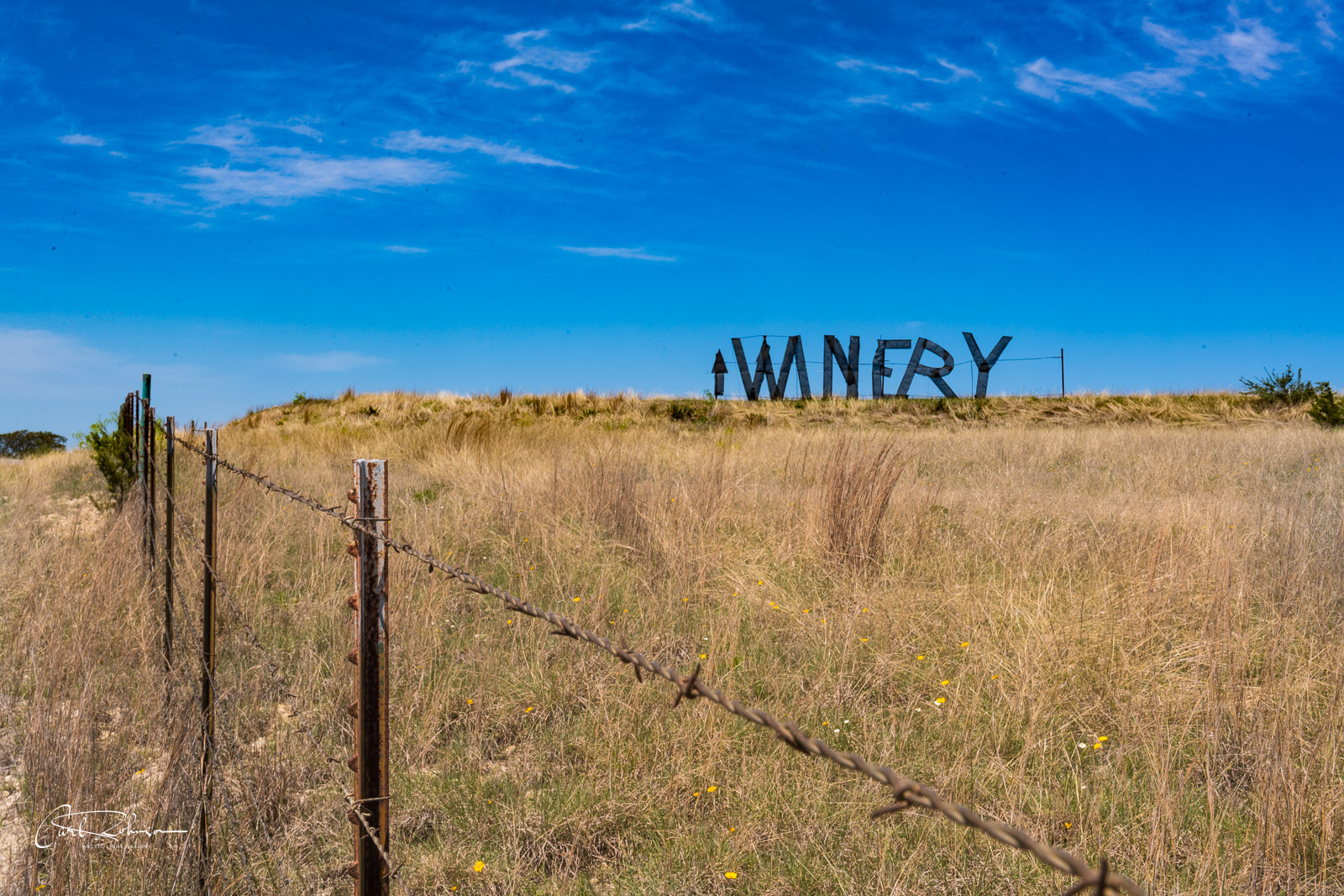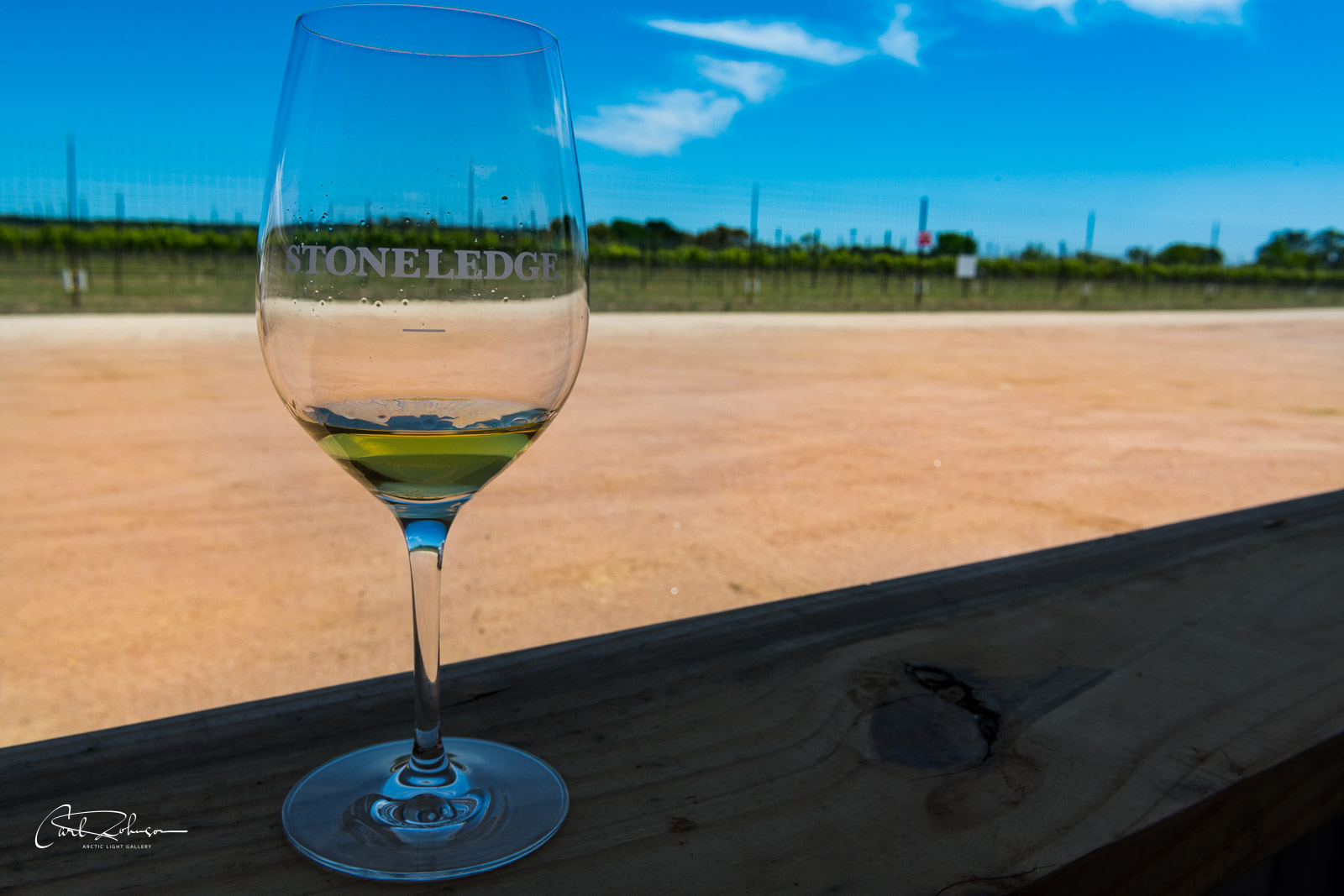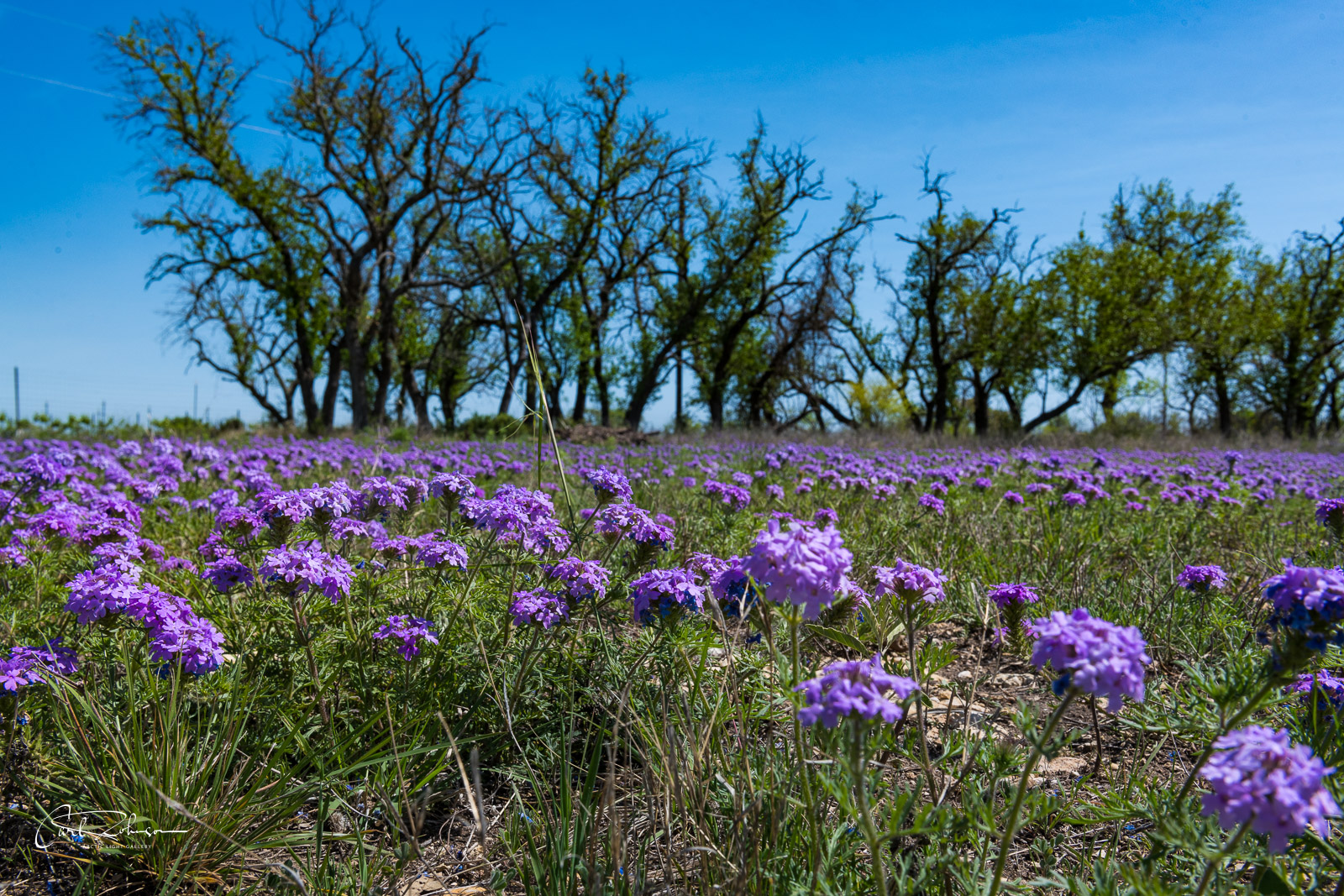 Our final winery for the day was a bit out of the way compared to the others. And good thing, too. After three wineries, we needed a bit of a break. From Stoneledge, it was almost a two-hour drive to the Fall Creek Vineyard at Tow. Once through the main gate from the road, the approach to the main building is a stunning tunnel and canopy of trees. While we only arrived five minutes before closing of the tasting room, the host let us take our time enjoying our tasting in the outdoor seating area. Even with the long break after our last tasting, we still had a hard time completing the four tastings offered. And it was too bad, because Fall Creek has some splendid wines. We still selected a bottle of their Chardonnay and Tempranillo. We had sampled several Tempranillos at this point, and this one stood out.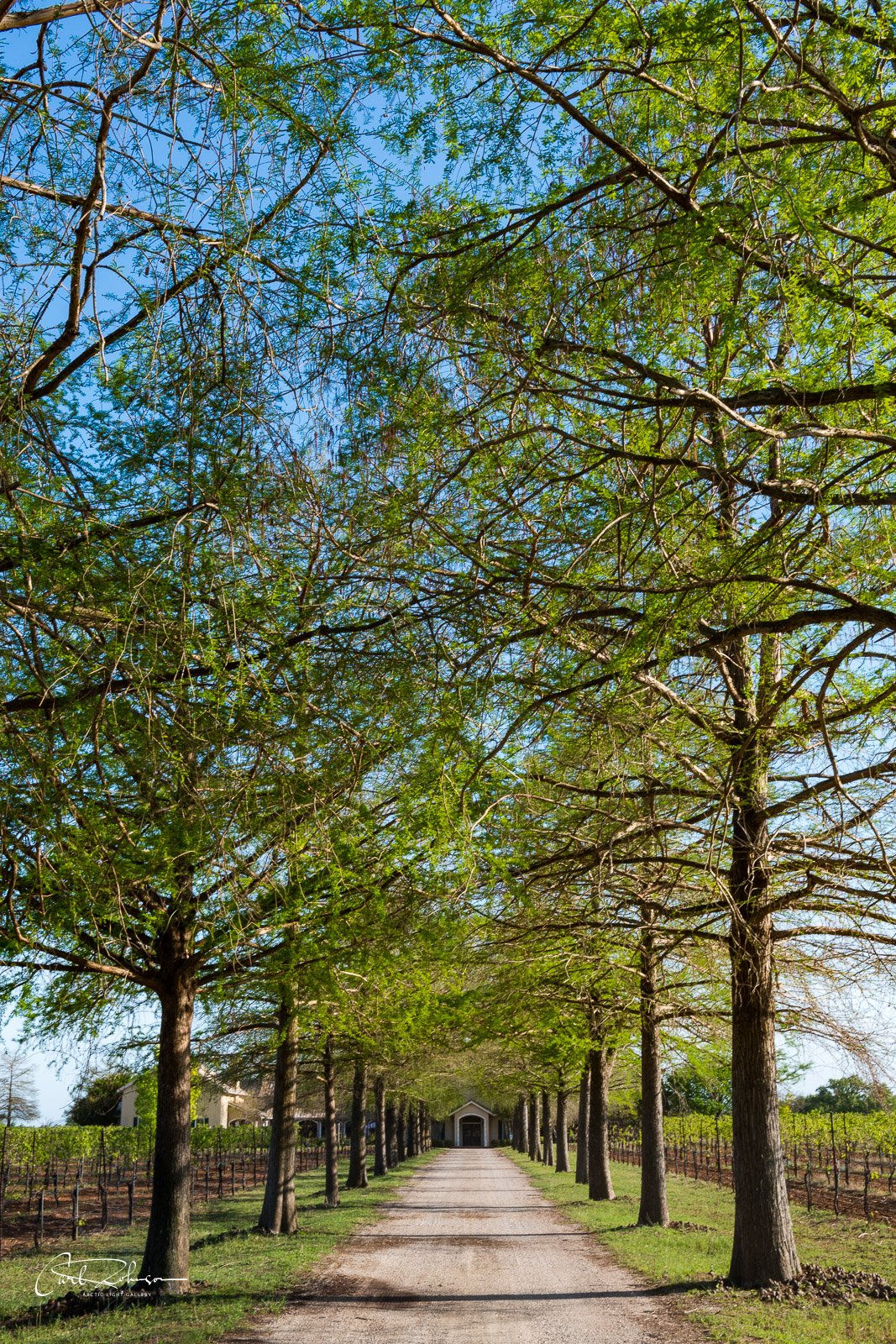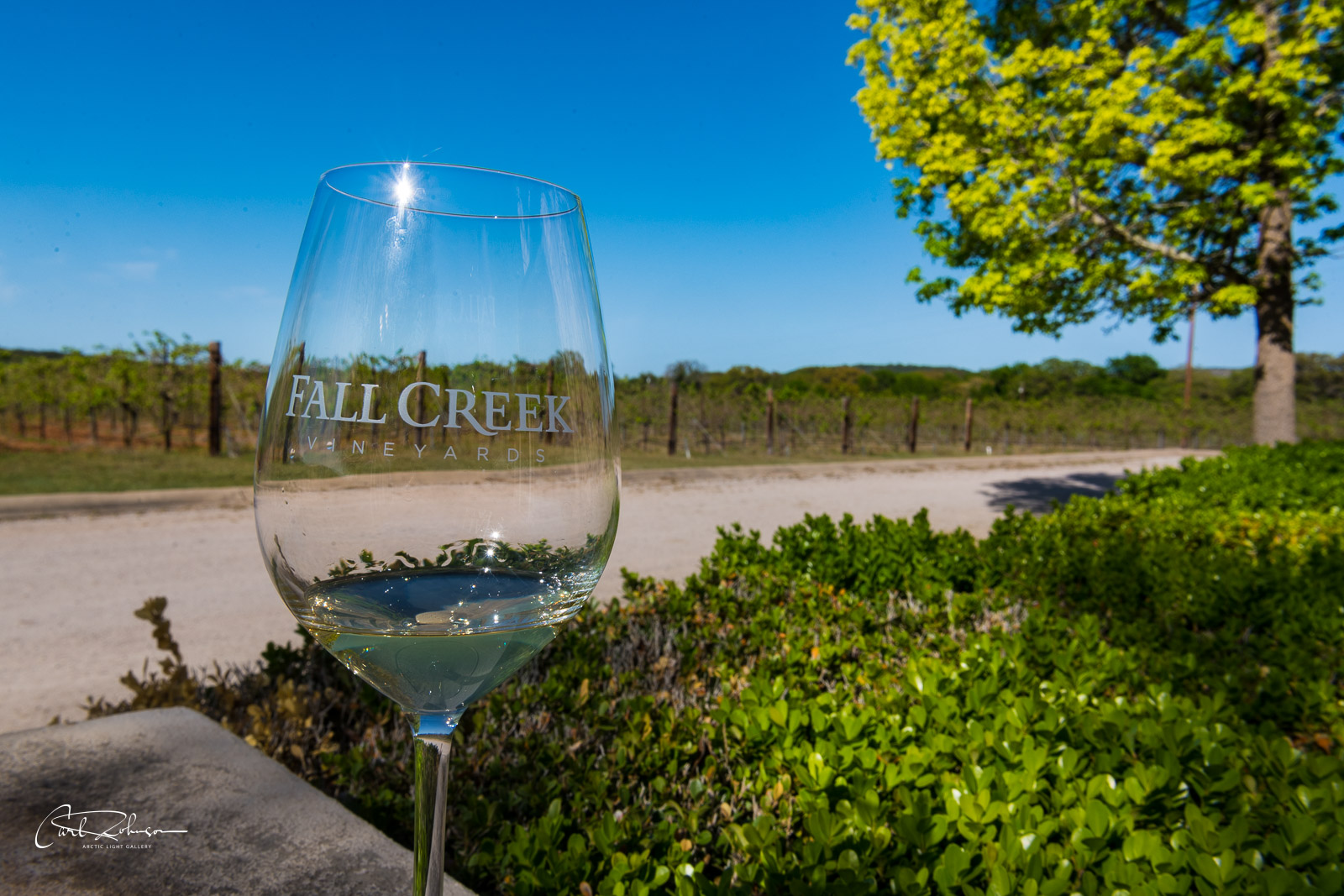 Day Two
After the first day, we knew we would not do four wineries in a day again. We narrowed down this day's cluster to only three wineries. For our first stop, we visited the Wedding Oak Winery in the heart of Burnet, which was also smack dab in the middle of the Burnet Bluebonnet Festival. We walked around the explore the festival first, checking out several booths. Michelle convinced me to purchase a beautiful necklace and earring set for her. After a while, we headed into the winery and up to the counter, declaring our desire to enjoy a tasting. "We are not offering tastings this weekend," was the response. Thoughts flashed through my mind, like how far the drive was to Fredericksburg to Burnet only to be told that not tasting was available. I also thought that if I were the winery owner, I might want the extra business that could come from an influx of 30,000 additional visitors to the community that the Bluebonnet Festival brought in. Sure, it would require extra staff, but the sales would more than pay for it.

So, we promptly left Burnet and headed to our next winery, off Park Road 4 - the Perissos Vineyard and Winery. As it turned out, this would be the only winery we would visit this day. We didn't need to go anywhere else.

What drew us to Perissos was the emphasis on their use of Texas-grown grapes on their website. We parked and walked toward the main building, noticing the outside tasting areas. Once inside, we decided to remain inside, as it was starting to get a little hot for us. We ordered a cheese plate to go with our tasting, and the tasting manager Amy took care of us for the remaining three and a half hours we would be there. Unlike other wineries, Perissos did not have a dedicated wine menu for the tasting. We were able to sample any wine on their entire menu. In the end, we were happy with every single wine we tasted, but we could not take all of them home. We "settled" on six different wines, with multiples of several; in total, we took away ten bottles of wine from Perissos. It was our favorite winery on the trip. The standout wine was their Aglianico, of which we took three bottles home.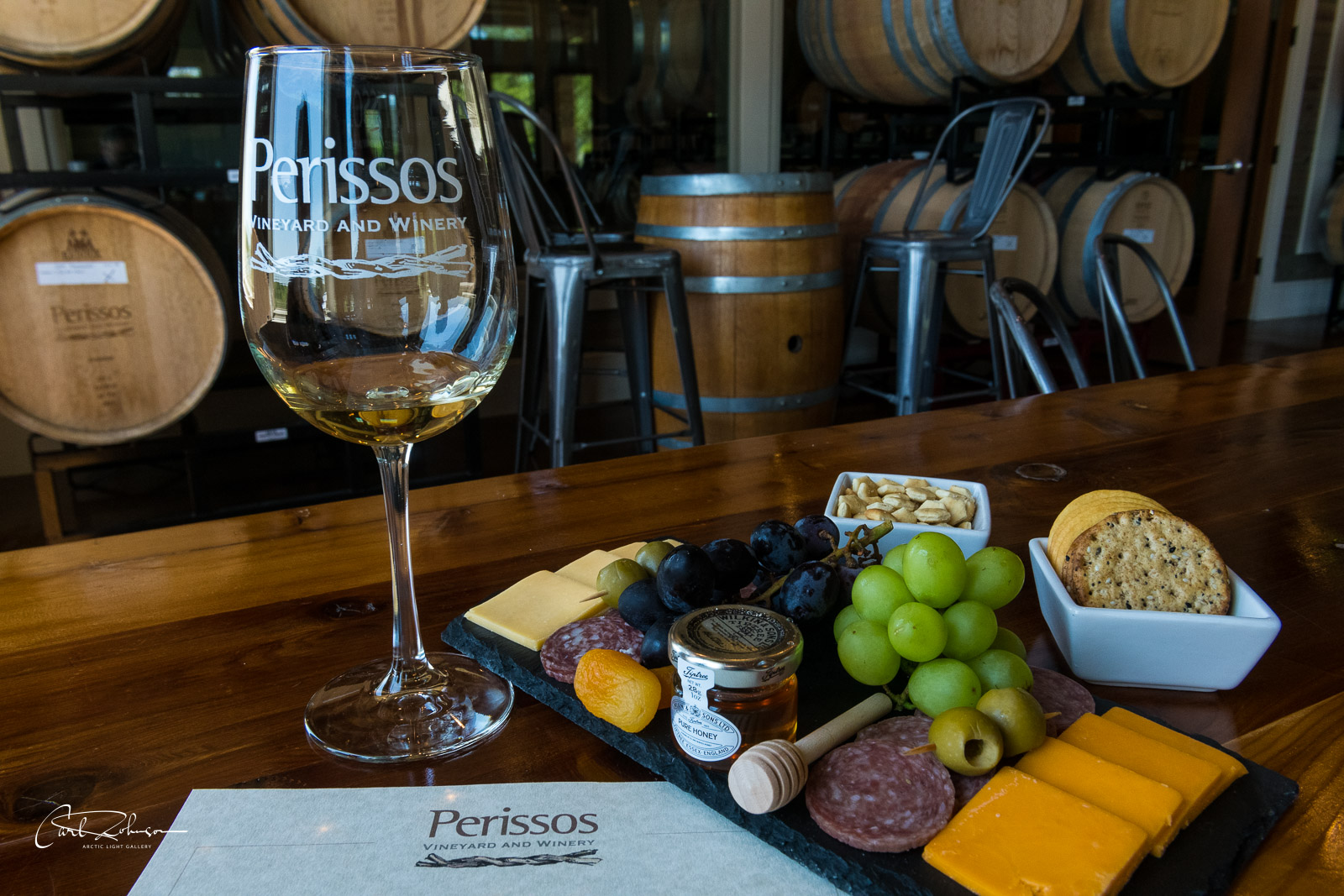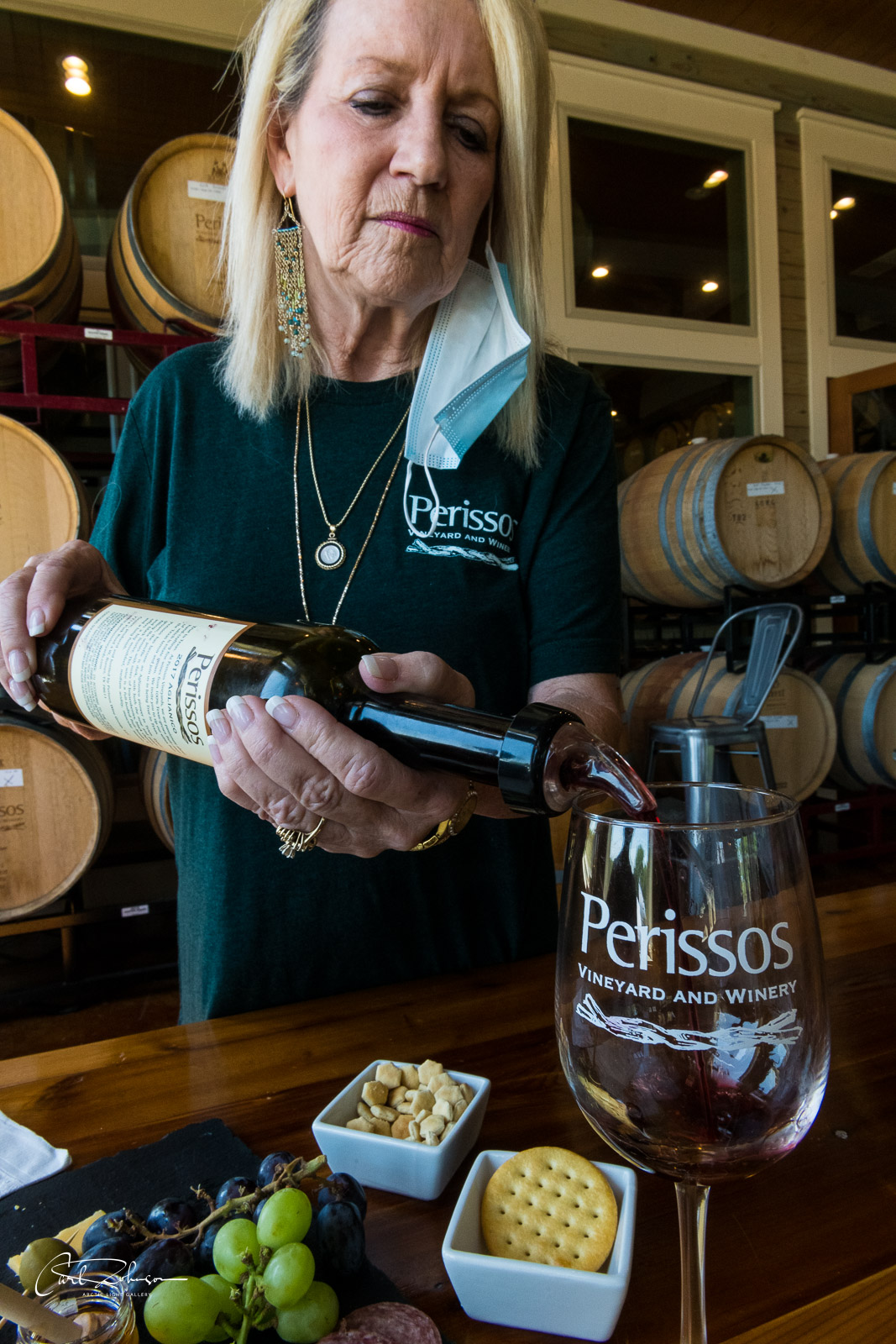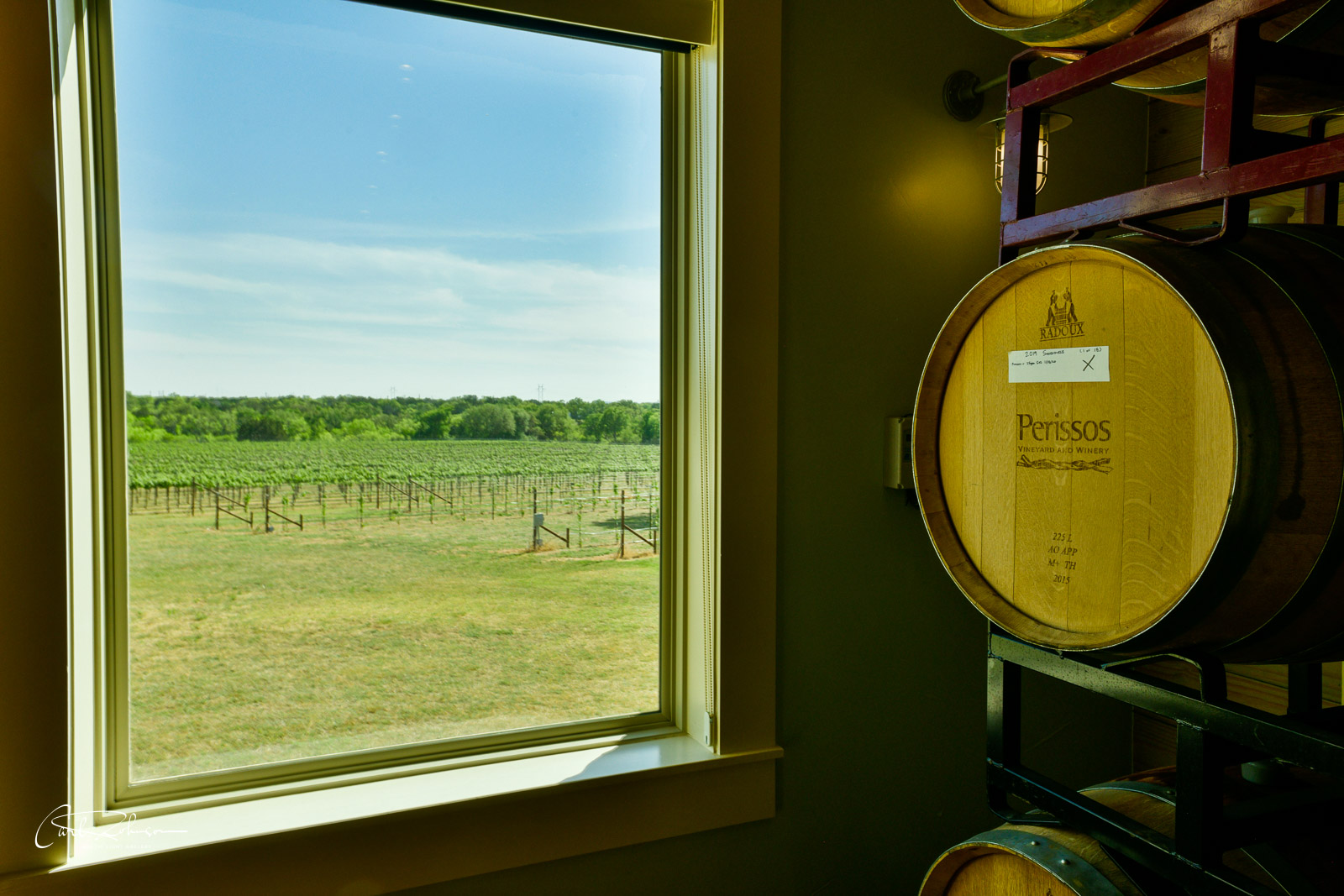 Day Three
Once connecting with my mom in Austin, we took a trip out to the Salt Lick by Dripping Springs. My niece had expressed interest in trying a wine tasting, so we visited a winery in the area that was participating in the Wine & Wildflower Journey, the Driftwood Estate Winery. The Driftwood had the most scenic view from a tasting area that we had seen yet, sitting high on a hill overlooking a large estate. We enjoyed many of the wines, and would probably have taken some home if we had not already purchased two cases of wine. We had maxed out our quota for the trip. I would certainly return for a longer stay when again in the area.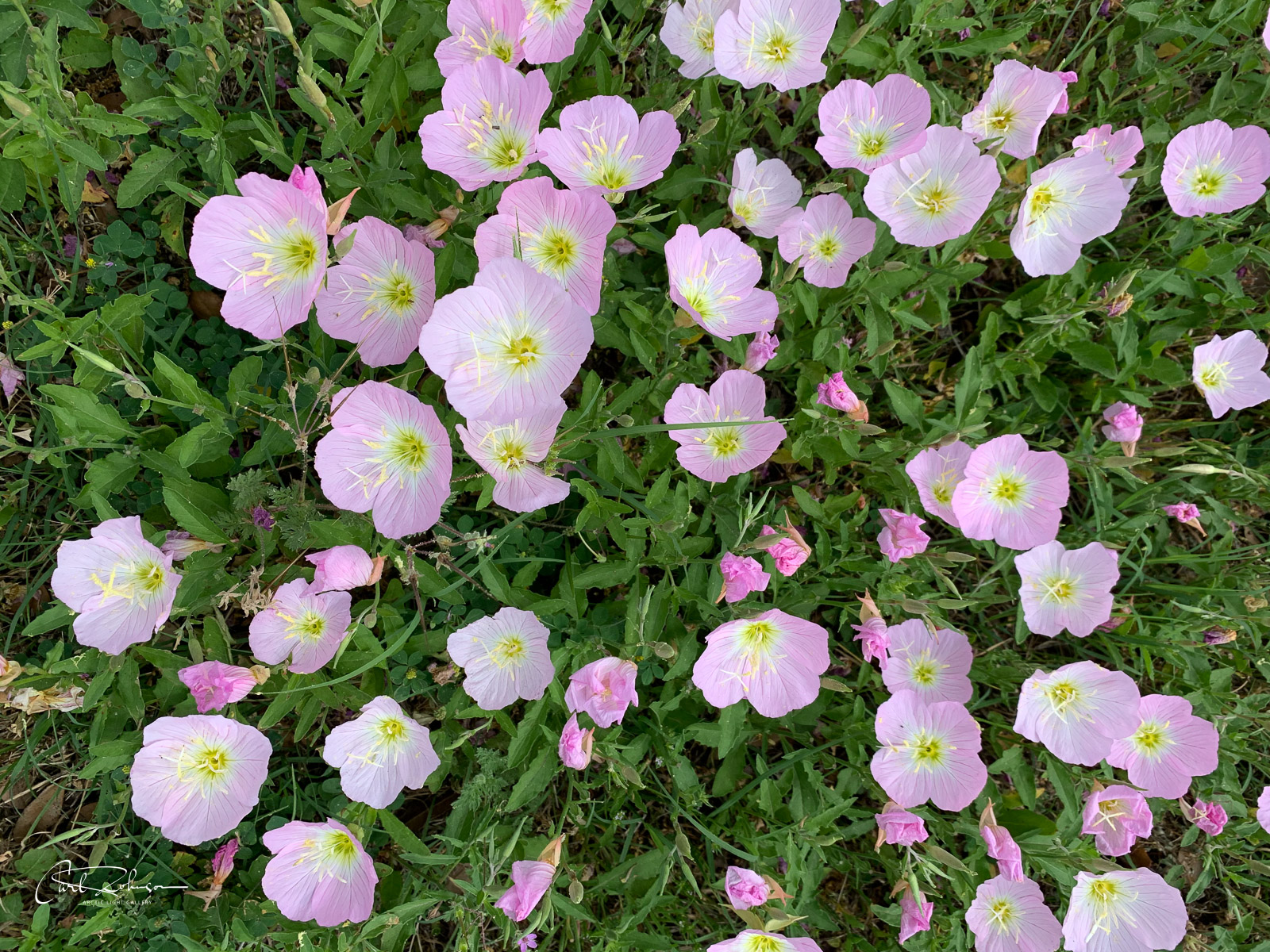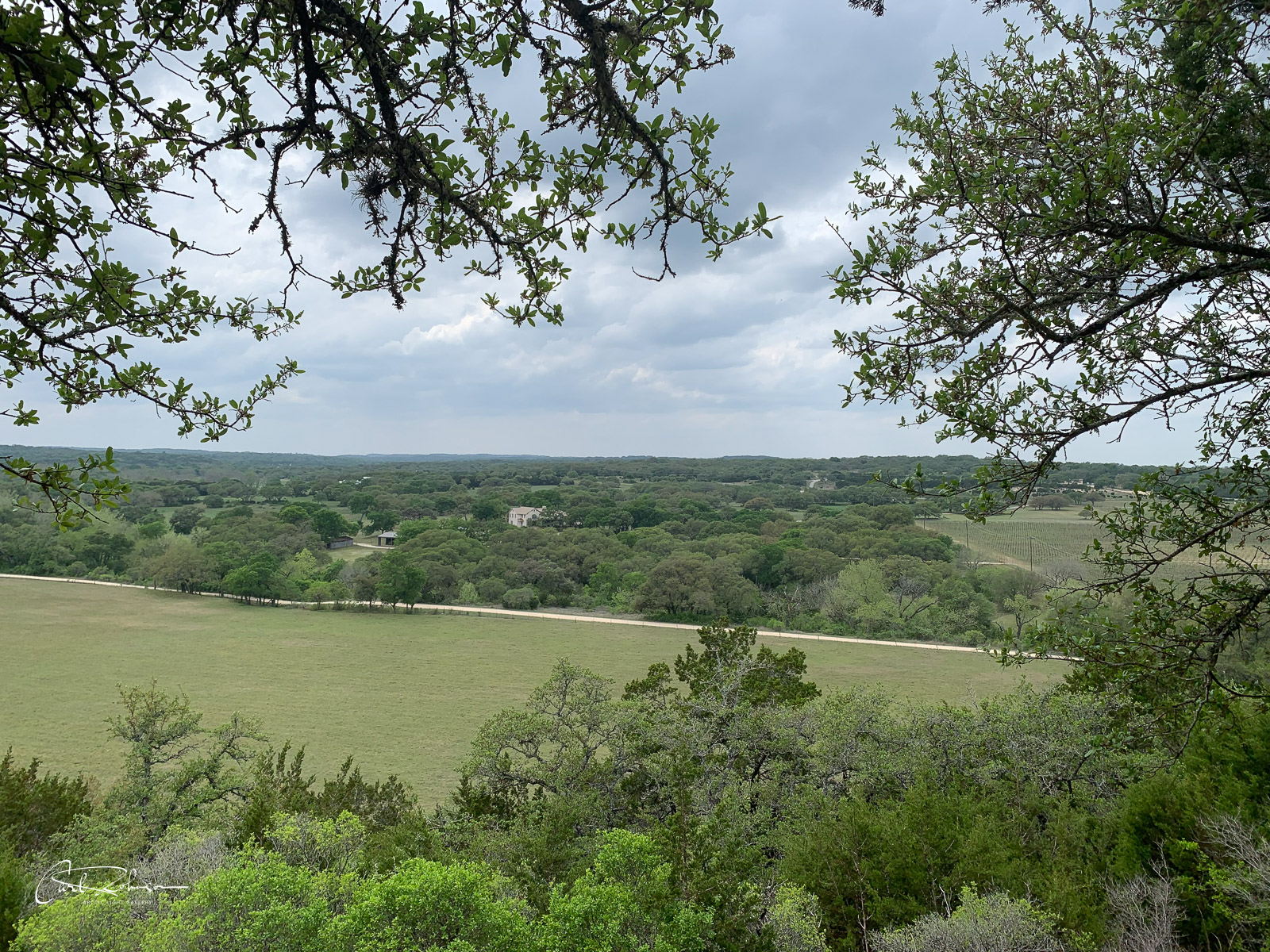 If you are ever passing through Texas at this time of year, I would highly recommend visiting the Texas Hill Country Wineries website to see what events and opportunities are occurring. Maybe you could even plan a trip around one of their four annual events - it's a fun way to enjoy any region, and it gives you a special chance to explore the culture and unique beauty of the Texas Hill Country.