"Beautification is far more than a matter of cosmetics," Lady Bird Johnson said in 1968. "For me, it describes the whole effort to bring the natural world and the man-made world into harmony; to bring order, usefulness — delight — to our whole environment, and that of course only begins with trees and flowers and landscaping." At many points during the presidency of Lyndon B. Johnson, Mrs. Johnson was influential in passage of the Highway Beautification Act in 1965 and engaged in many beautification campaigns with media in tow, to places like the Grand Canyon, Hudson River, Big Bend National Park, and the California Redwoods. In 1982, the former first lady paired up with actress Helen Hayes to establish the National Wildflower Research Center, which would later be renamed the Lady Bird Johnson Wildflower Center. The Center emphasizes preserving and restoring native wild plants, and has over the years acquired hundreds of acres of land to protect it from encroaching development.

In many ways, people credit Lady Bird for the abundance of wildflowers that can now be found along the roadways in Texas. It was the fruit of that legacy that I sought to capture during my recent visit to the Texas Hill Country, based in Fredericksburg.

There are plenty of places in Alaska where you can photograph wildflowers, from alpine azalea to moss campion in the alpine zones to coastal Arctic lupine or wild iris. But as a landscape photographer, I like to capture diversity. And the rolling hills and oak groves of the Texas Hill Country are a distinctly different landscape than what I usually photograph near my home in Anchorage.

Not only is the landscape different, but access to it is as well. Of its 424.5 million acres, Alaska has a total of 222 million acres of federal land (61.2% of the state) and 103.4 million acres of state land (28% of the land), making for a total of some 89% of the land public lands. In contrast, Texas, with its 171.9 million acres, has only 2.8 million acres of federal land (1.77% of total) and 825,000 acres of state land, making 95.8% of Texas privately-owned. This creates challenges for photographing landscapes, as access to most of the scenery is blocked by a barbed-wire fence and prominent "No Trespassing" signs. And while there are some state park lands in the Texas Hill Country, many of them had signs indicating that reservations were required or permits had to be purchased in advance. With these limitations, I still had some success.

One of the most productive areas I found was the Willow City Loop, which starts about a half hour north of Fredericksburg. For the most part, I found that morning light was the best for most locations.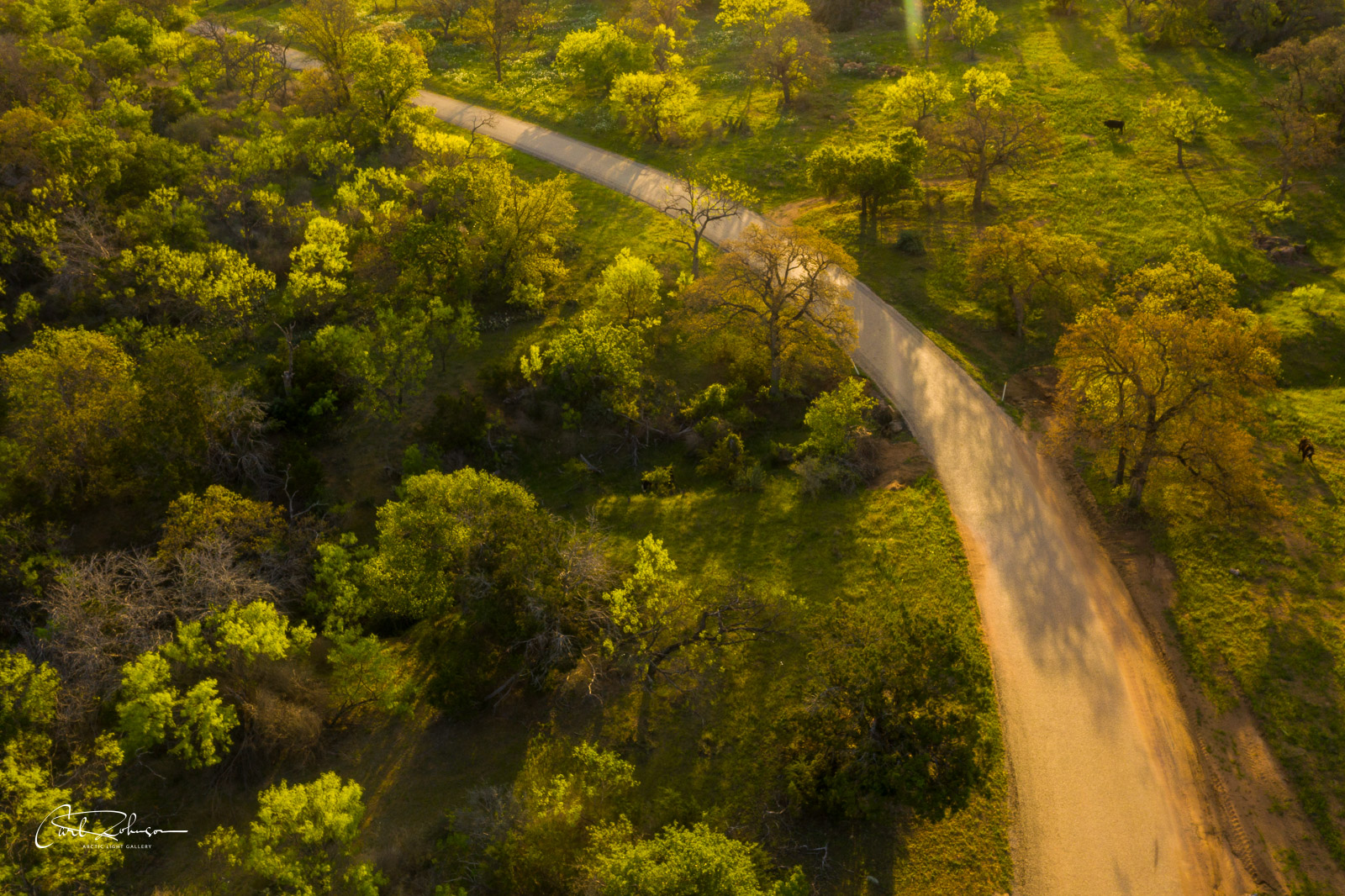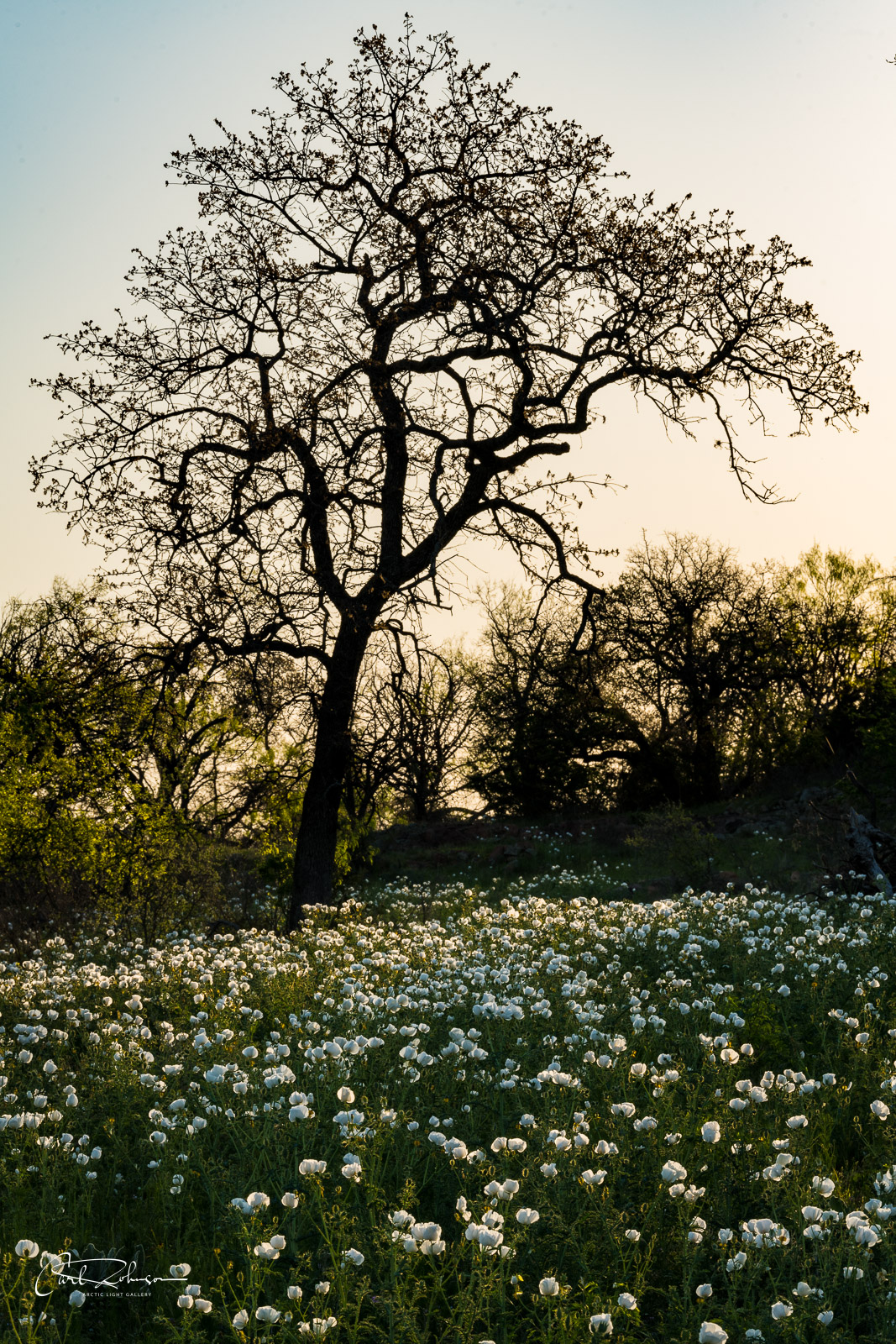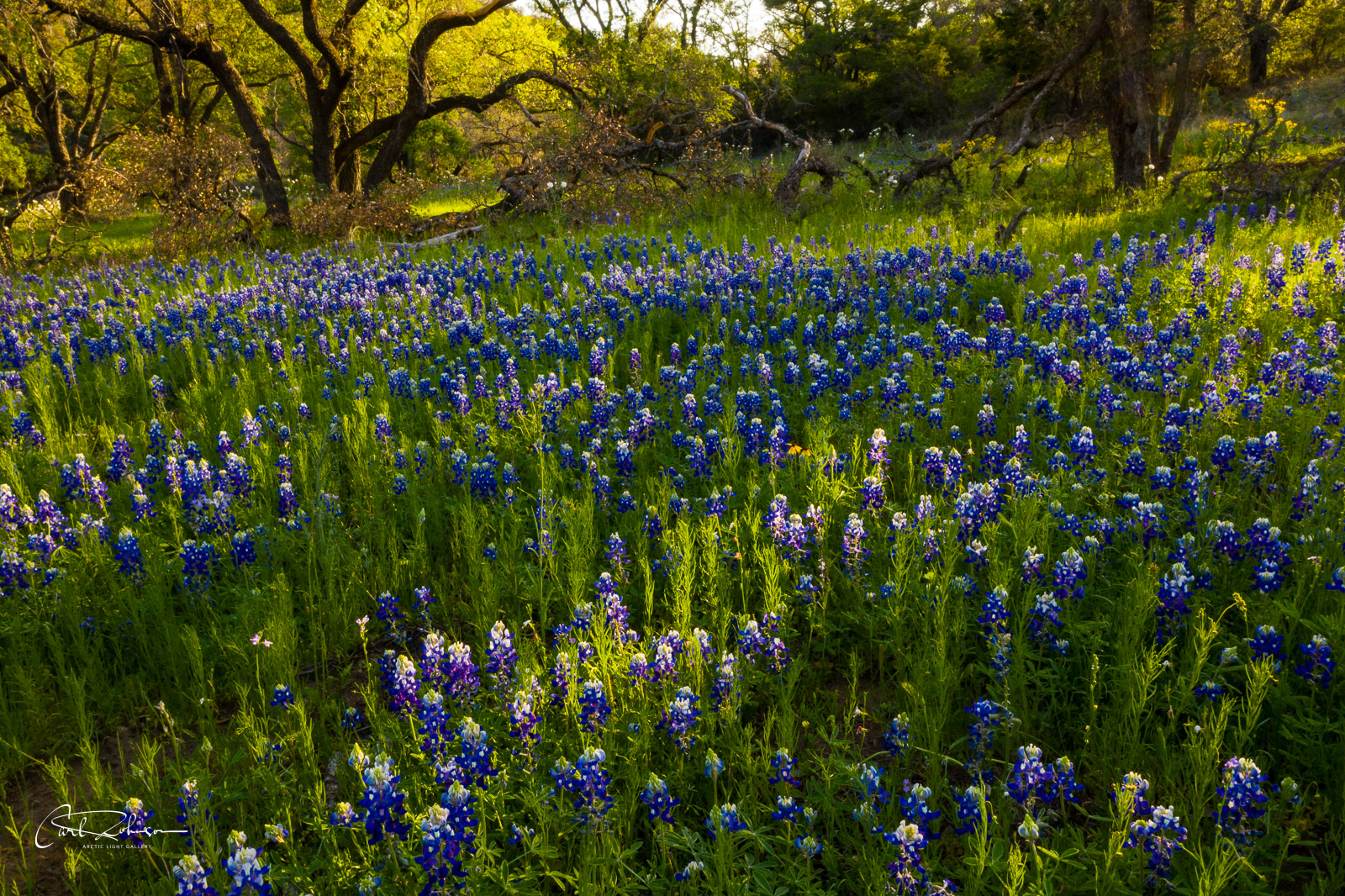 With the prevalence of barb-wired, private lands, there were few places you could walk away from the road to explore and photograph. Even some public lands, like Enchanted Rock, had signs prohibiting parking alongside the roads and prohibiting walking away from the roads. The best location I was able to find with public lands where you could walk away from the road was along Park Road 4, which runs from State Highway 29 to U.S. Route 281 for a total of 15.5 miles. There were not any huge patches of flowers, but we found the most diversity of flower varieties in this section of road.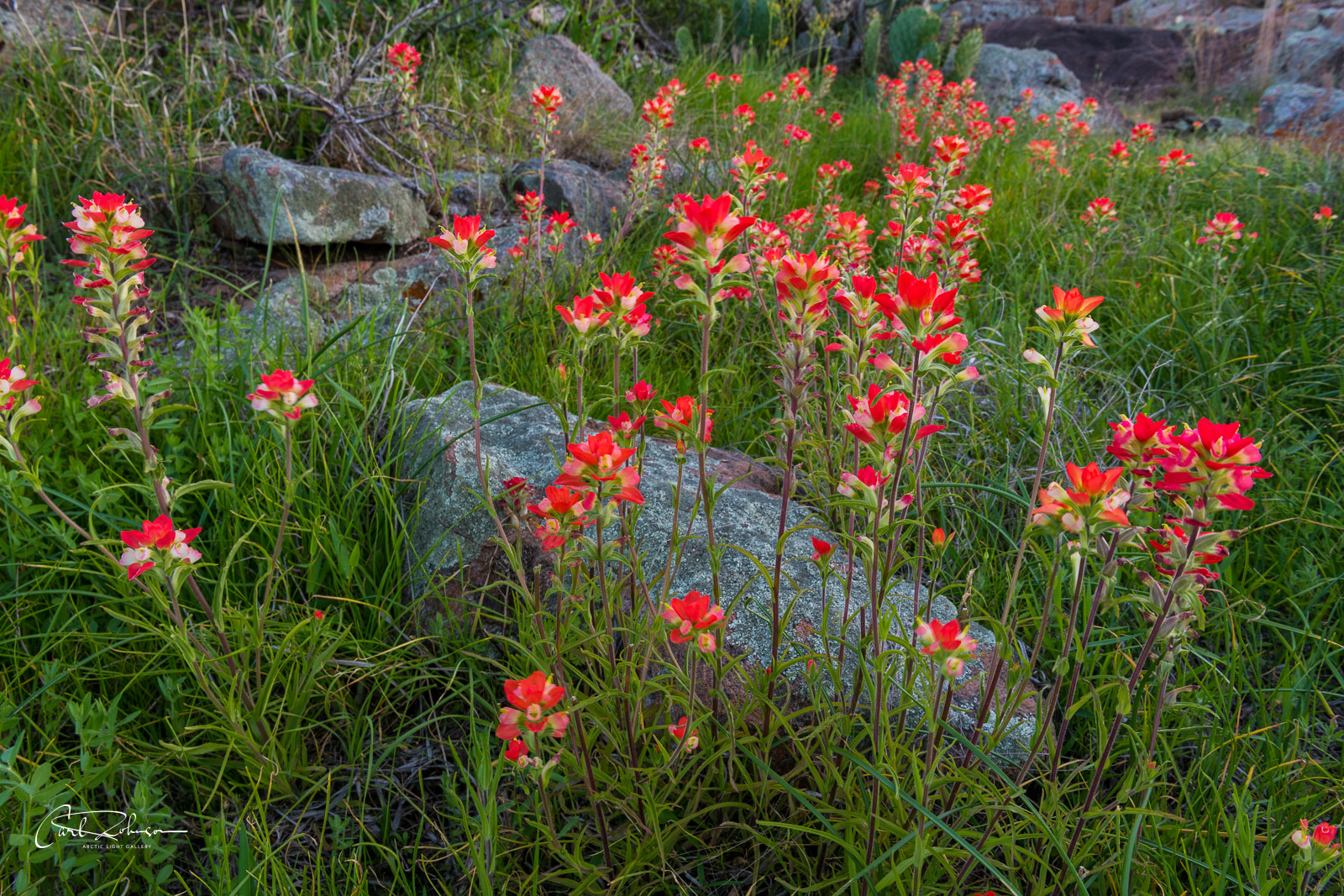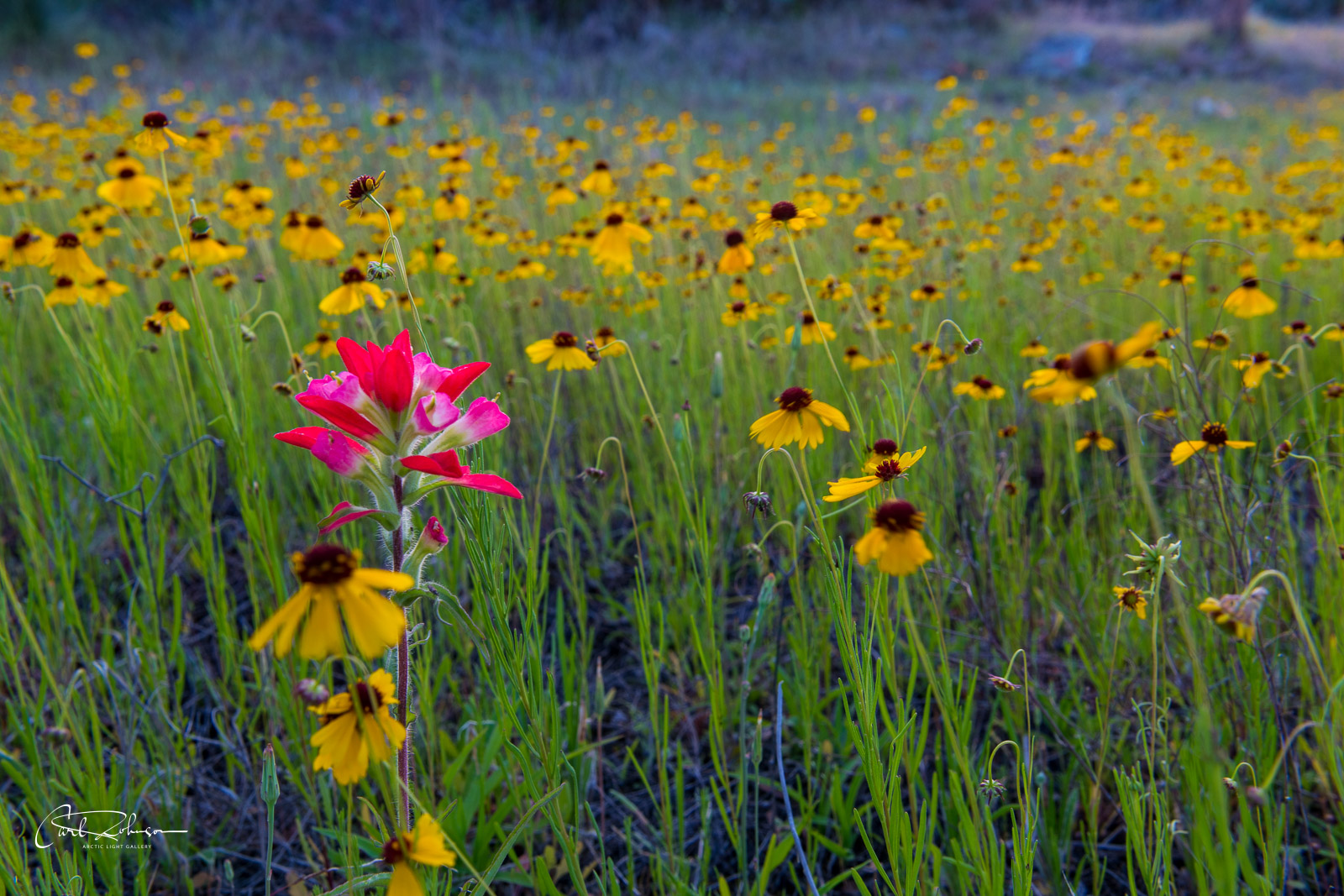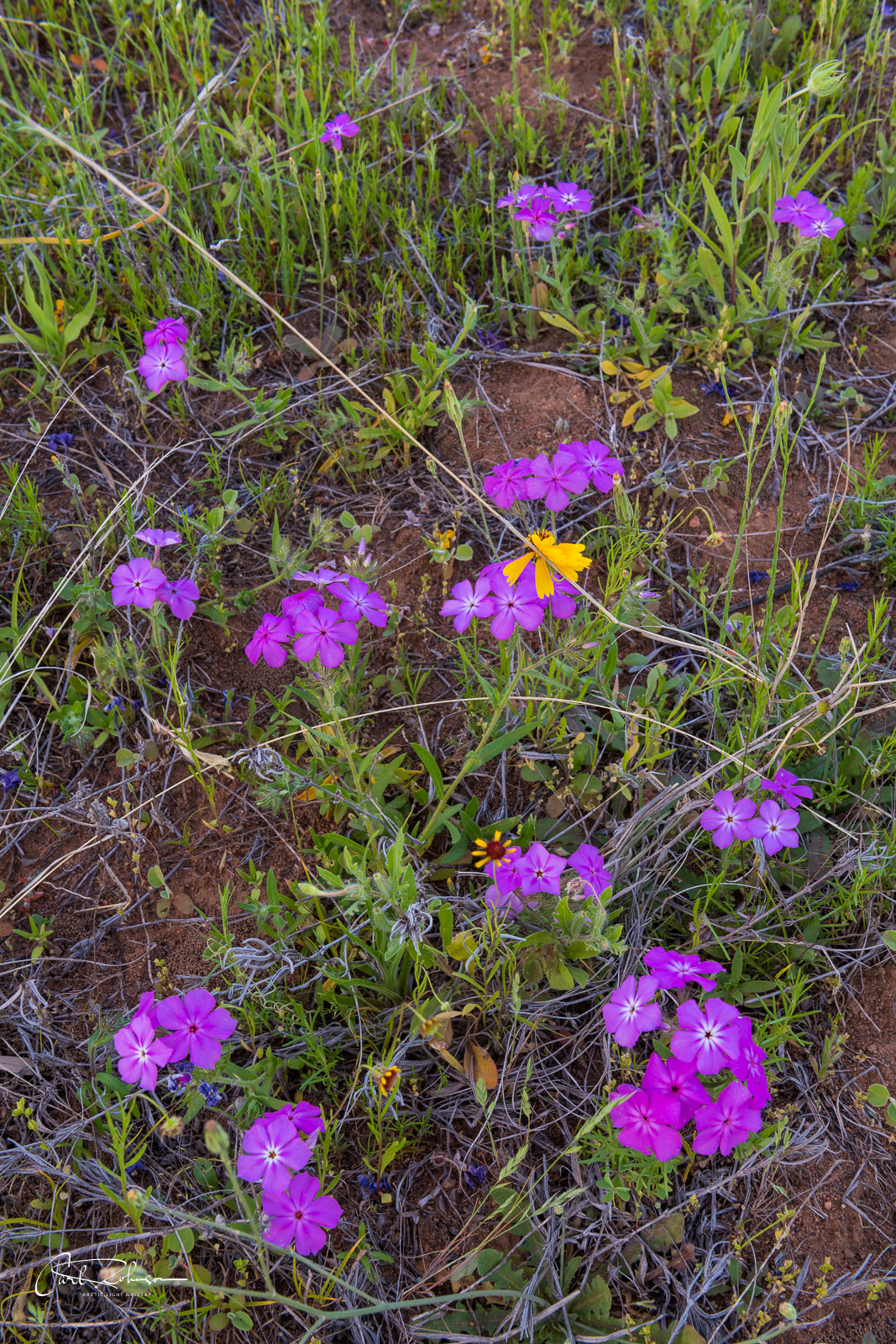 While Burnet has formally been designated by the Texas Legislature as the "Bluebonnet Capital of Texas," and there is even a Bluebonnet Festival in Burnet (which we were able to experience), I did not find many patches of wildflowers near there.The other general area I found the most productive was the state park lands along the lower Colorado River, running east from Marble Falls. There are parks on both the north and south side of the river that had good bluebonnet patches, plus some surprises in wildlife opportunities.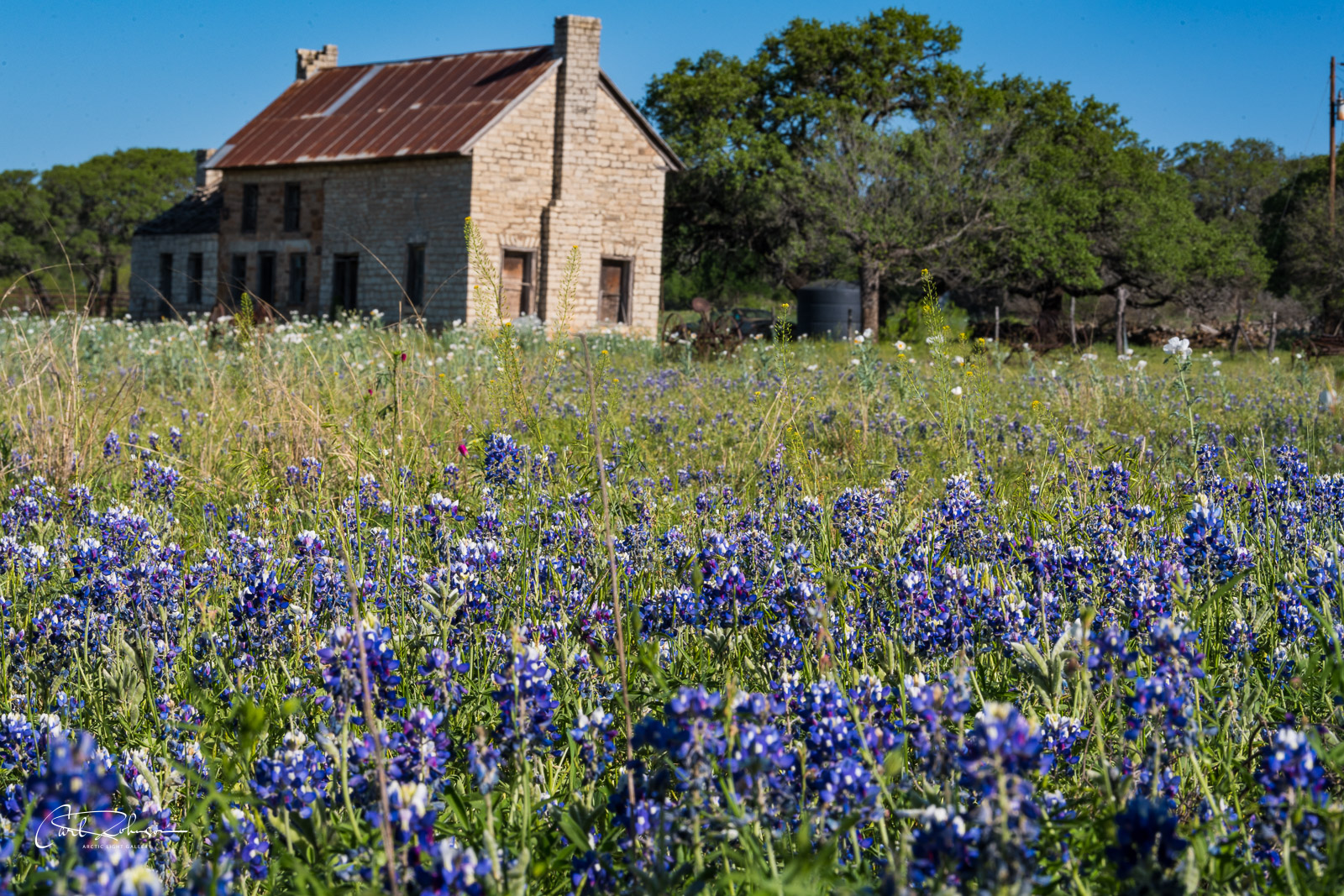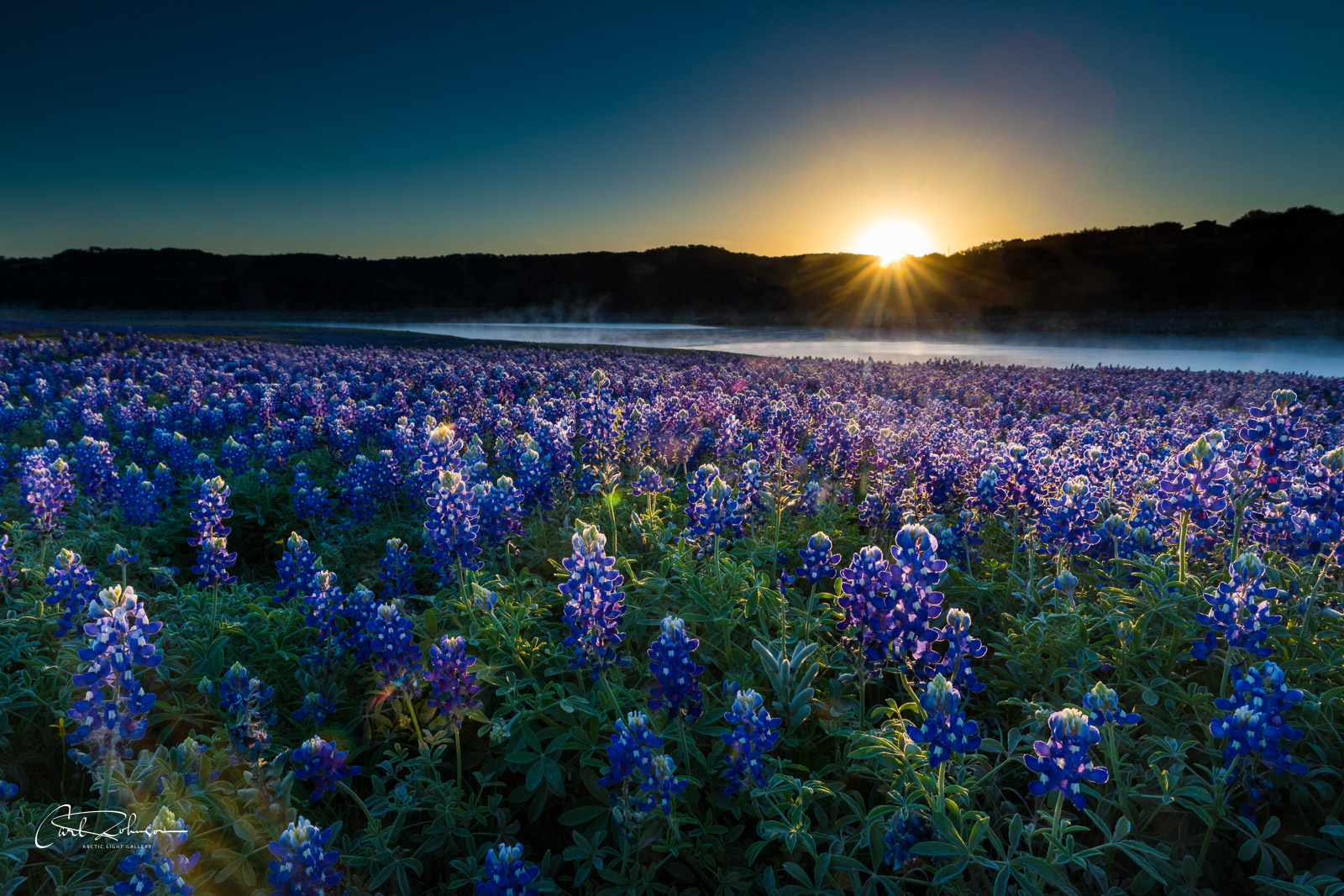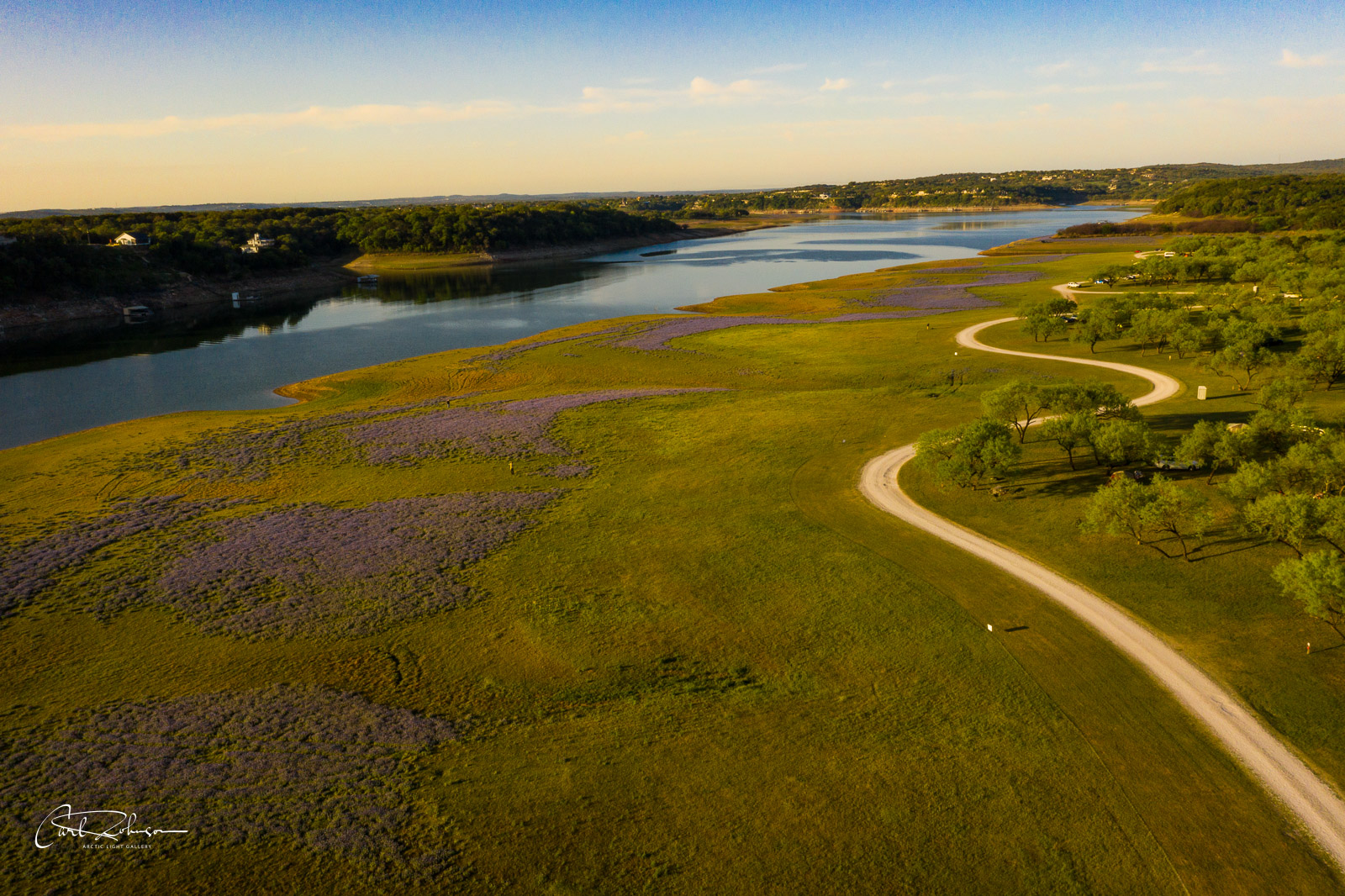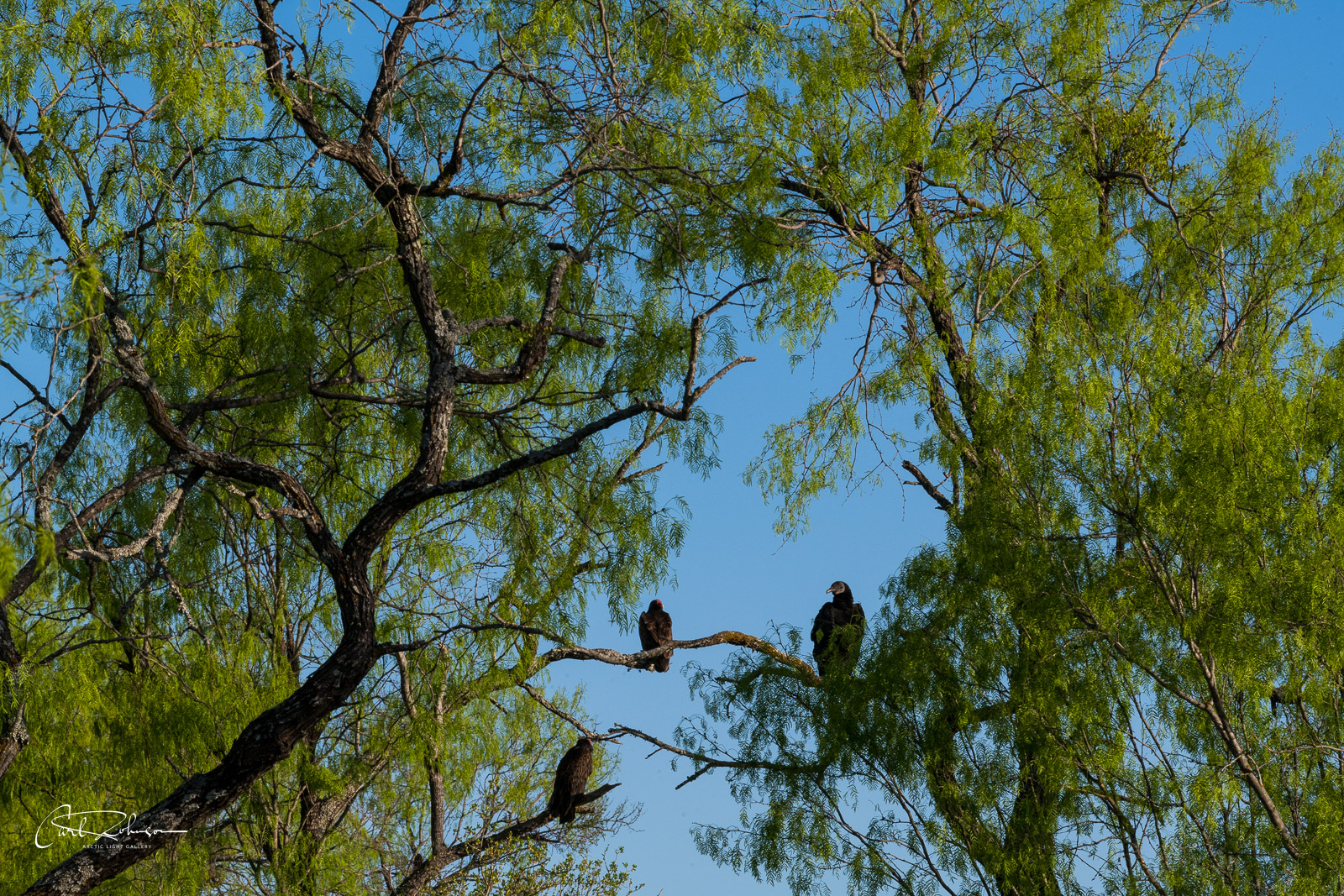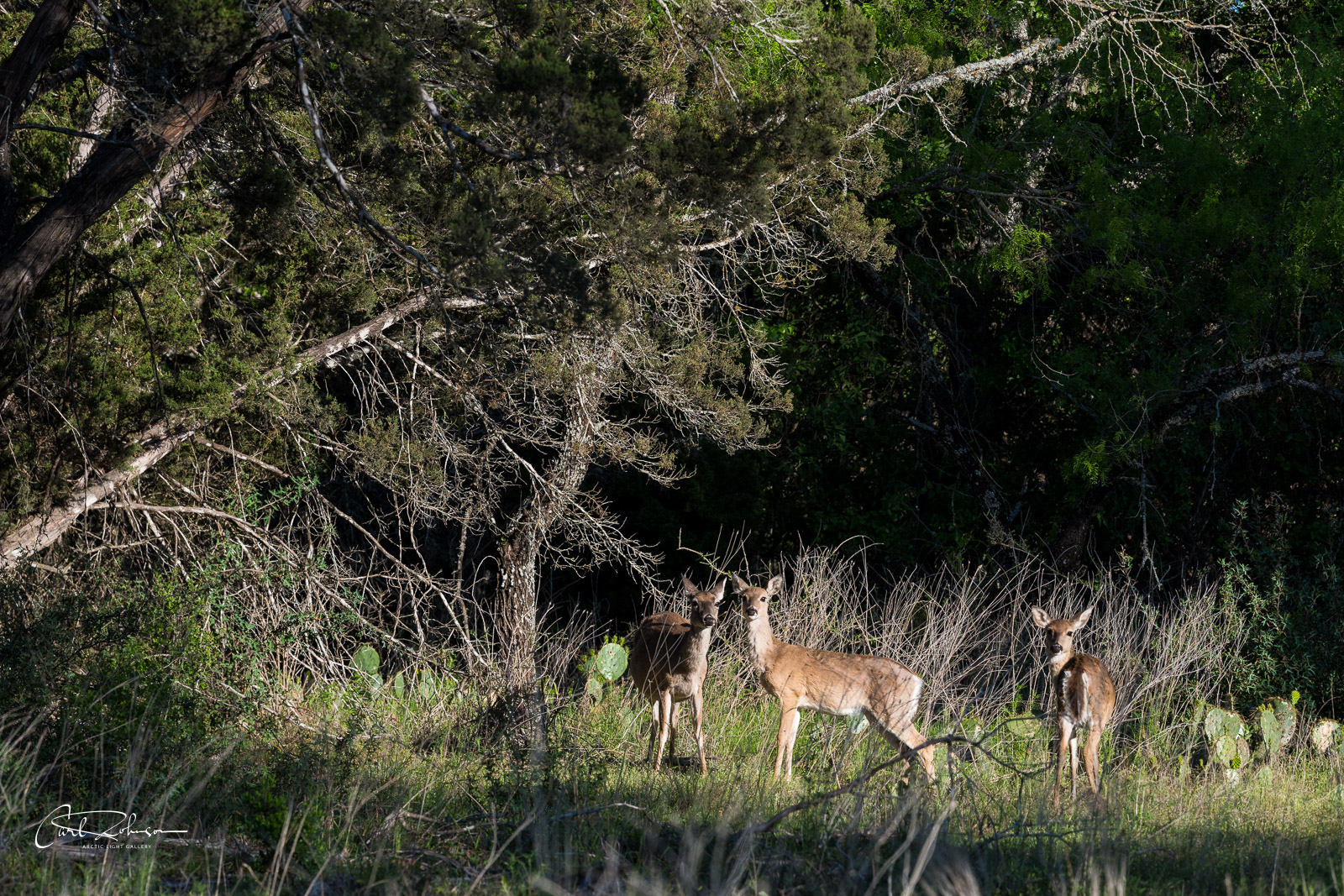 Ultimately, I think the best way to access wildflowers in the Texas Hill Country would be to partner up with a rancher with significant patches of wildflowers on their property. If I were to design a photo workshop to explore the beauty of this region, that is the approach I would take. Otherwise, opportunities are limited and scarce.