During this National Parks Week, I wanted to take time and think of how our National Park System has influenced my life over the years. This is something we should all do from time to time, because it is likely we can all find a thread that the parks have woven through our personal fabric over the years.
The first unit of our National Park System I visited was Devil's Tower National Monument in Wyoming, about a decade before Steven Spielberg made it famous in "Close Encounters of the Third Kind." Of course, I don't remember the visit; I was still in diapers. But my parents took photos to commemorate the occasion. Fortunately, I was an infant long before the digital camera boom so many potentially embarrassing occurrences from my childhood were either minimally documented or not at all. Except for that incident with the cat food.
The first national parks I remember visiting were those situated within an hour or so of my home town of Rapid City, South Dakota: Wind Cave National Park, Jewel Cave National Monument, Mount Rushmore National Memorial and Badlands National Park. In my youth, I was fascinated with rocks and geology, so these parks were such a wonder and treat to visit, from learning about the long process of forming caverns and stalactites (I still remember the park ranger at Wind Cave NP telling us they were formed by the same acid found in Coca Cola), or the layers and weathering the created the brilliant formations of the Badlands and revealed their pale-ontological treasures. And while out exploring the southern Black Hills, scouring old mines for pegmatite phosphates, garnet, and other rock hounding wonders, it was a treat to have the faces of George Washington, Thomas Jefferson, Theodore Roosevelt and Abraham Lincoln watching from a distance (several tunnels through the rocks on the road system were cut to point at Mount Rushmore).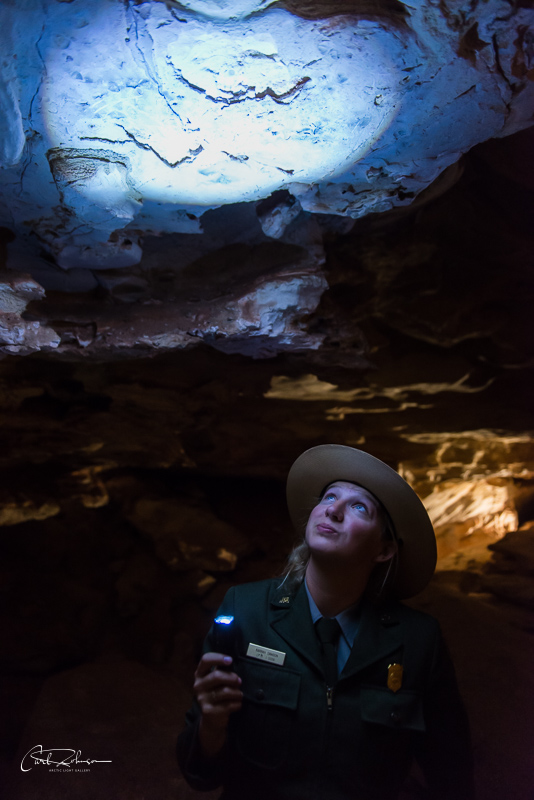 Some of my earliest adventures as a youth or as a young man after my Navy service and college were in our national parks. While in the Badlands as a youth, I went on one of my first solo hikes into a wilderness area and faced my first rattlesnake in the wild. Contrary to the normal reaction to such a creature, I tried to coax it out of its hiding place in a large crack in the ground. After college, I went on my first backpacking trip in Isle Royale National Park, Michigan, learning the hard way about things like breaking in hiking boots and overloading packs. But I was also introduced to the wonders of mole skin, too, and that's a good thing.
While merely a place to explore and recreate in my earlier years, I have added an element of enjoyment to our national parks as a full adult: photography. Somewhere in my late twenties and early thirties, I transitioned from hobbyist to serious photographer. While my early years in the Navy and in college trained me more to be a photojournalist, my experience as a canoe guide in the Boundary Waters Canoe Area Wilderness in northern Minnesota compelled me to embrace nature photography. And given the wonders of our national park units, they became a perfect venue for me to develop and grow as a nature photographer, while I also grew as a human being.
Two early trips through our national parks during this transitional period stand out, and both of them were with my friend Andrew VonBank of Minnesota. The first, originating from the Twin Cities where we both lived at the time, included Theodore Roosevelt National Park (ND), Yellowstone National Park (WY), Grand Teton National Park (WY), Devil's Tower (WY) and Badlands National Park (SD). At that time, I was shooting a Nikon F100, and mixing negative and slide film. By our next trip two years later, I had switched to using completely slide film (a major step in becoming a much better photographer), and I had been shooting much more after my move to Alaska. We met in Las Vegas, and, in the span of only two weeks, visited six national park units in Utah (Zion, Bryce Canyon, Capitol Reef, Grand Staircase-Escalante, Canyonlands, and Arches) and the North Rim of Grand Canyon National Park (AZ). And between these two trips, along with my time in Alaska's Denali National Park & Preserve, I started to realize that I was truly seeing the world differently. I was looking beyond the things that people typically stopped to photograph, and learning to see and experience wild places in a more complete and holistic way. But the trips were so whirlwind, so superficial given the vastness of the landscapes before me.
And then I discovered the Artist-in-Residence program in the National Park Service. Administered in nearly 50 units in the system, the AIR program allows an artist to be immersed in the park, explore the landscape at their own leisure, and practice his or her art. In exchange, the artist provides two public presentations at the park during the residency and donates a piece of art either created during the residency or inspired by the residency within one year of completion of the residency. The park provides the artist a place to stay, and in some cases, a nominal stipend for food and expenses.

Starting locally, I applied for and was accepted to serve as the Artist-in-Residence for Gates of the Arctic National Park & Preserve – the first photographer selected for the position. I spent five days in the Arctic tundra above the treeline, exploring a wide landscape and watching hundreds of caribou migrate through a valley, followed by seven days floating on the Alatna River. I learned to slow down more, listen, smell and envision a landscape in ways I had never before imagined. It was my first backcountry trip in the Alaskan wilderness, my first time above the Arctic Circle, my first time in Alaska's largest mountain range, the Brooks Range. Two years later, I served as the AIR for Rocky Mountain National Park and Badlands National Park – a special treat, allowing me to go back and explore the landscape of my youth as both a photographer and an older adult.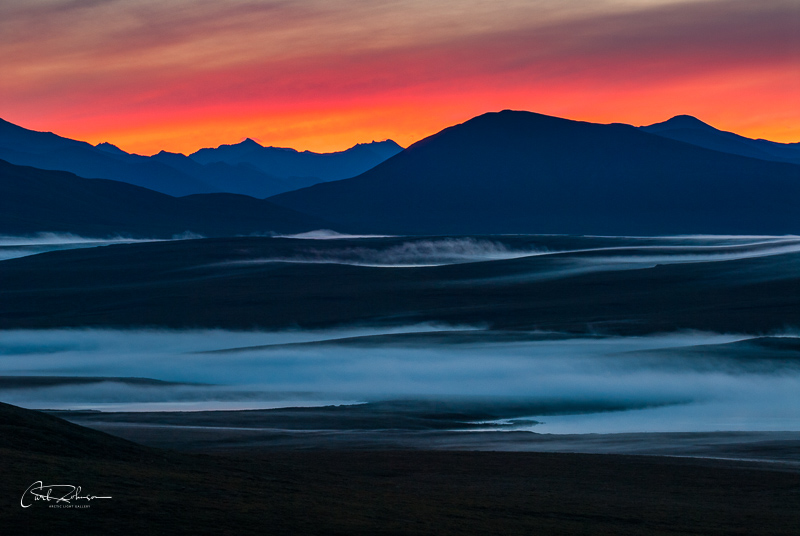 Now, because of my life experiences and my visual approach as a photographer, visiting national parks is a very personal experience. I have developed what I feel are intimate connections with a vast land that, while our world changes and contorts all around us, have remained steadfast in their ability to provide me solace, wonder, inspiration and childlike delight. Visiting the more-often visited parks presents special challenges as an artist because I don't want to repeat what's been done before, but that's a good thing. My national parks still help me to grow and develop as a person.
So, I challenge you to think back on your life, remember the various national park units you have visited, and think about how those have shaped your life. And if you have not already, you must watch Ken Burns' documentary, "National Parks: America's Best Idea." It took me a while to think of all the parks I have been to (see list below). What parks have you visited?
Acadia National Park, ME
Arches National Park, UT
Badlands National Park, SD
Bryce Canyon National Park, UT
Canyonlands National Park, UT
Capitol Reef National Park, UT
Death Valley National Park, CA
Denali National Park & Preserve, AK
Devil's Tower National Park, WY
Gates of the Arctic National Park & Preserve, AK
Glacier National Park, MT
Glen Canyon National Recreation Area, UT
Golden Gate National Recreation Area, CA
Grand Canyon National Park, AZ
Grand Staircase-Escalante National Monument, UT
Grand Teton National Park, WY
Great Sand Dunes National Park & Preserve, CO
Great Smoky Mountain National Park, NC & TN
Haleakala National Park, HI
Hawai'i Volcanoes National Park, HI
Isle Royale National Park, MI
Jewel Cave National Monument, SD
Joshua Tree National Park, CA
Katmai National Park & Preserve, AK
Kenai Fjords National Park, AK
Korean War Veterans Memorial, D.C.
Lake Clark National Park & Preserve, AK
Lincoln Memorial, D.C.
Mount Rainier National Park, WA
Mount Rushmore National Memorial, SD
Muir Woods National Monument, CA
National Mall, D.C.
National World War II Memorial, D.C.
Natural Bridges National Monument, AZ
Olympic National Park, WA
Pipestone National Monument, MN
Rocky Mountain National Park, CO
Sitka National Historic Park, AK
Teddy Roosevelt National Park, ND
Vietnam Veterans Memorial, D.C.
Washington Monument, D.C.
White Sands National Park, NM
Wind Cave National Park, SD
Wrangell-St. Elias National Park & Preserve, AK
Yellowstone National Park, WY
Zion National Park, UT
For a look at my national parks selection, simply enter "national park" in the Search field in the navigation bar above.