With 18,307 images captured (and still on my hard drive) from 2022, you might think it is a little challenging to select a few favorites from the year. But for me, selecting a core group of favorite images involves more than selecting images that I think are technically good or creatively compelling. They may involve images captured from a favorite moment, or a photo of a subject I have never captured before, or something I have captured before but found a new way to photograph.
So, a quick overview of the locations where the photos were taken (more detail below): For Alaska - Anchorage, Turnagain Arm, Knik River, Matanuska Valley, Cook Inlet, Potter Marsh Bird Sanctuary, Alaska Range, Brooks Range, Sitka; Shenandoah National Park and Luray Caverns, Virginia; Antelope Canyon, Arizona; Glen Canyon National Recreation Area, Utah; Westfjords and Highlands in Iceland.
March
I made my annual winter trip up north to the Alaska Range and beyond to photograph the aurora borealis. I also did a night-trip up to the Castner Glacier to photograph inside the ice cave. My hope was to photograph the aurora from inside the cave, but the aurora did not cooperate. I had planned to return in the winter of 2022-23, but that cave collapsed in the summer of 2022. The great grey owl was captured along Potter Marsh in Anchorage. The aurora was captured out in the Knik River valley during one of my northern lights tours.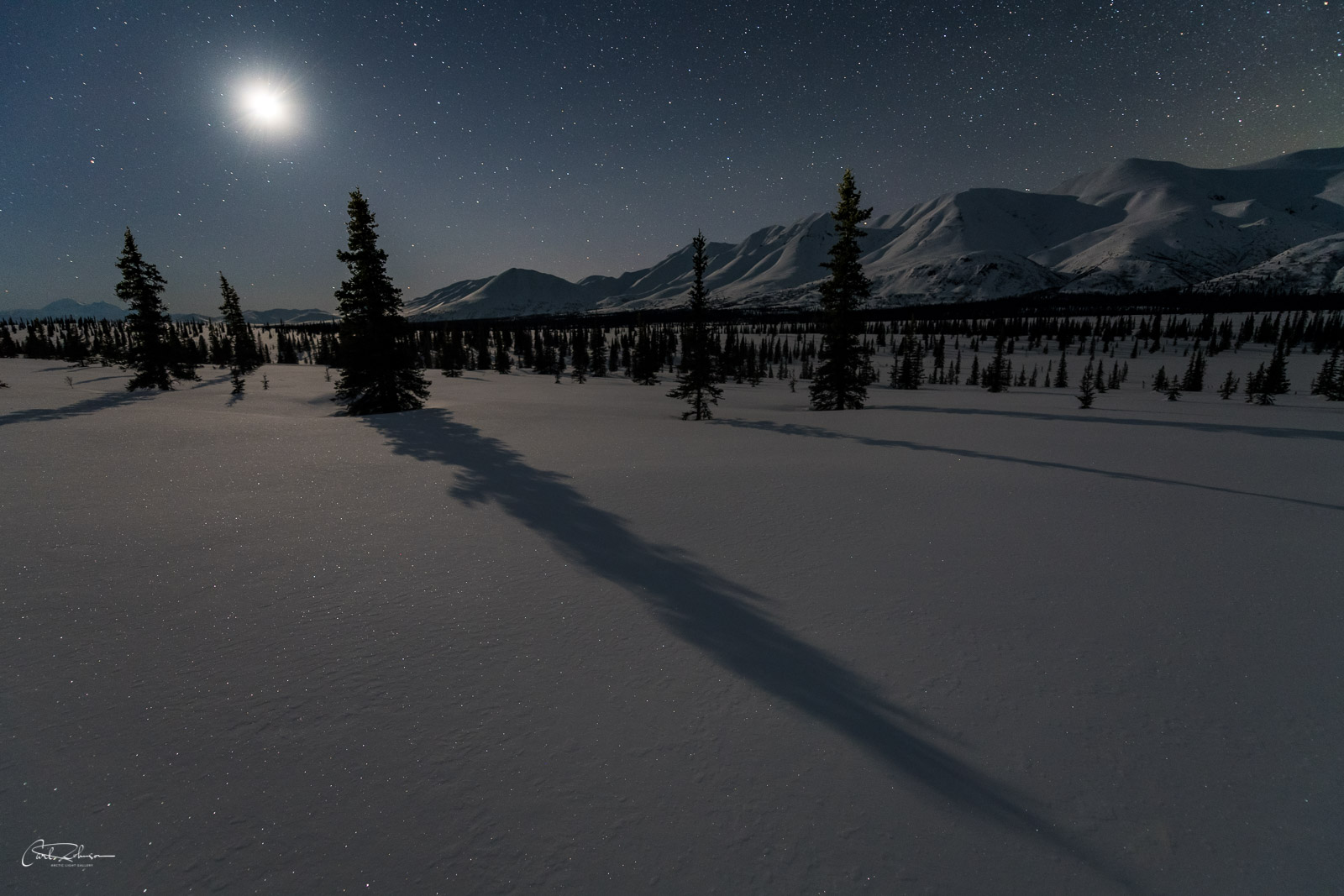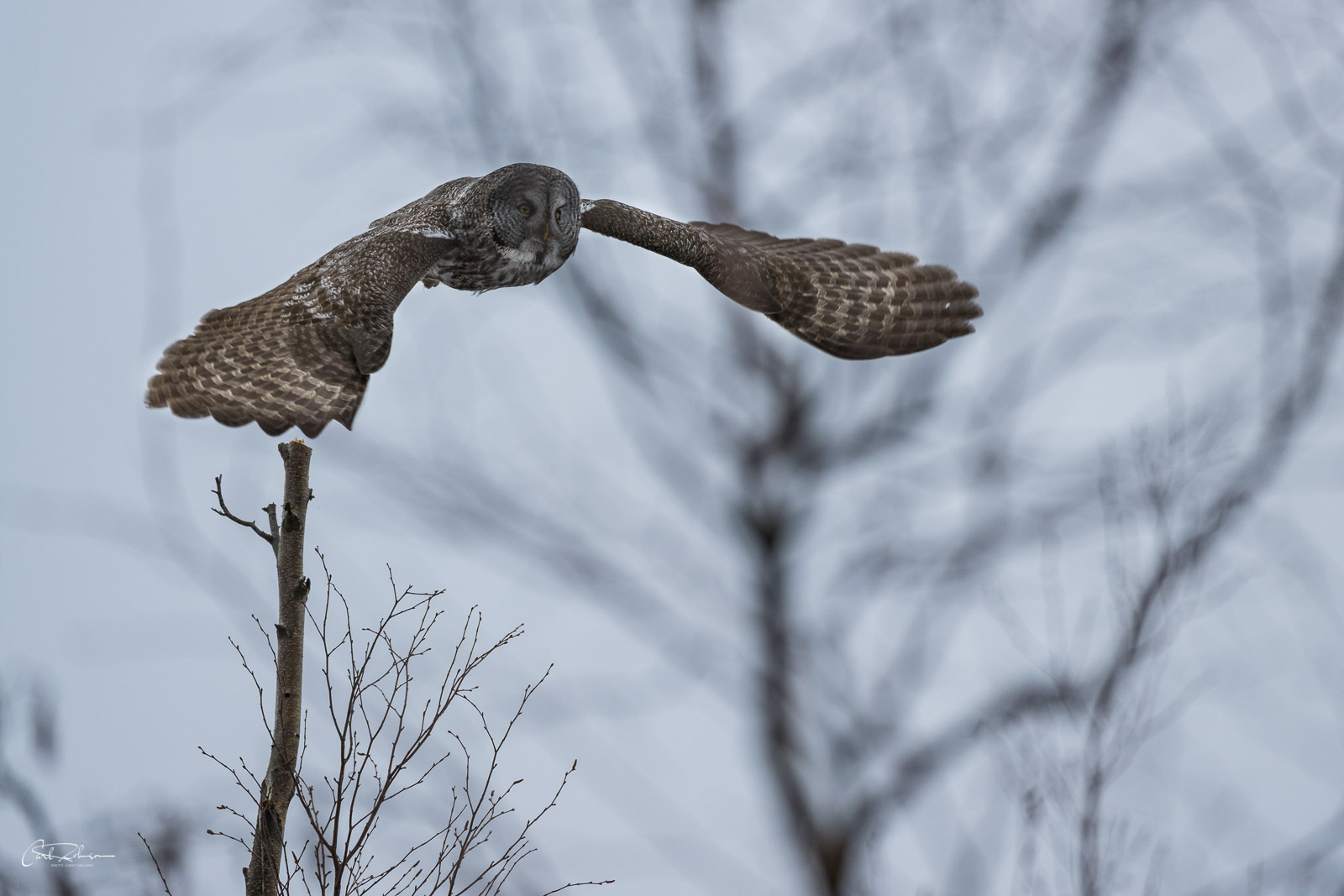 April
The photographic highlight of this month was a couple of fantastic nights out chasing the aurora borealis with clients on my northern lights tour through Alaska Photo Treks.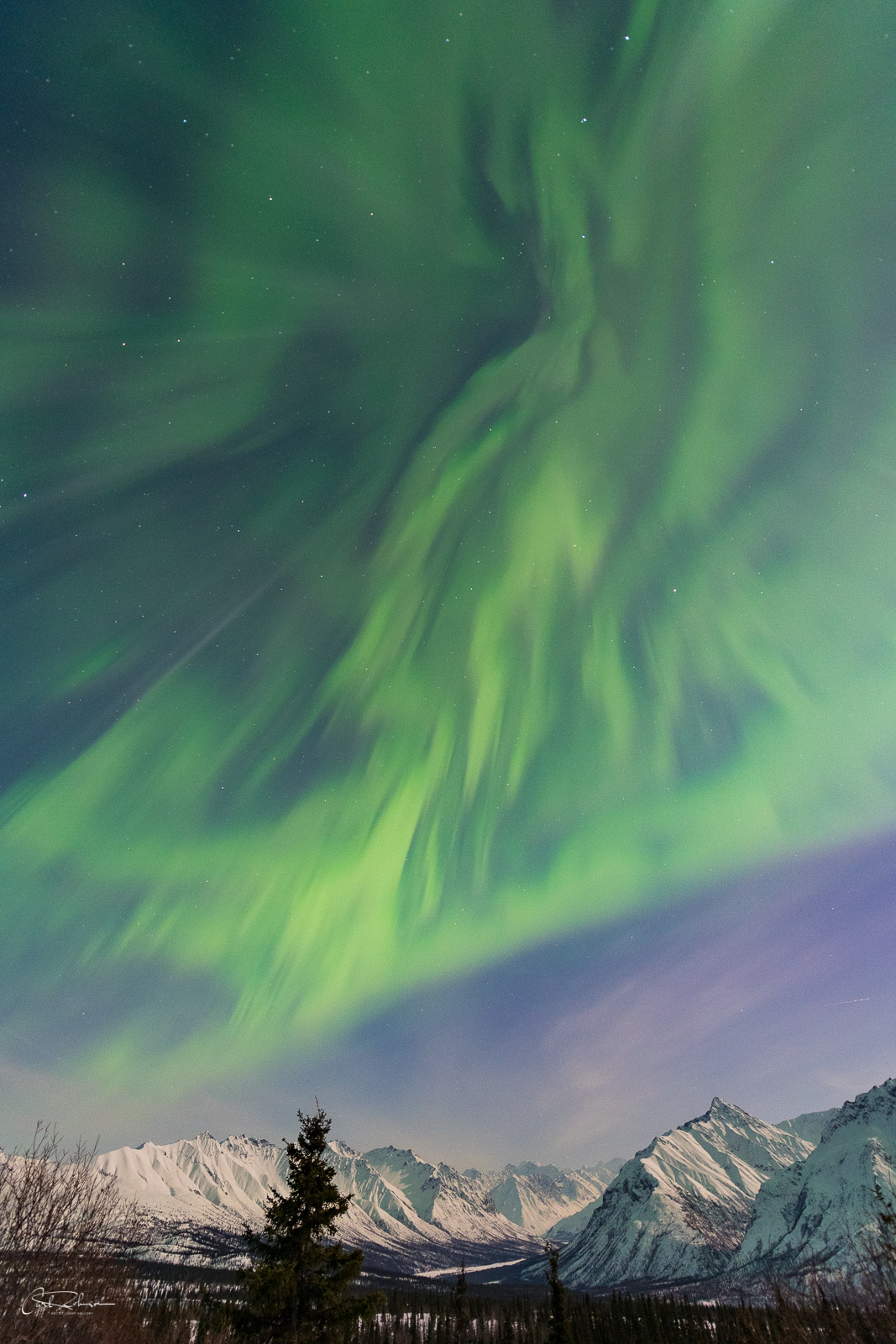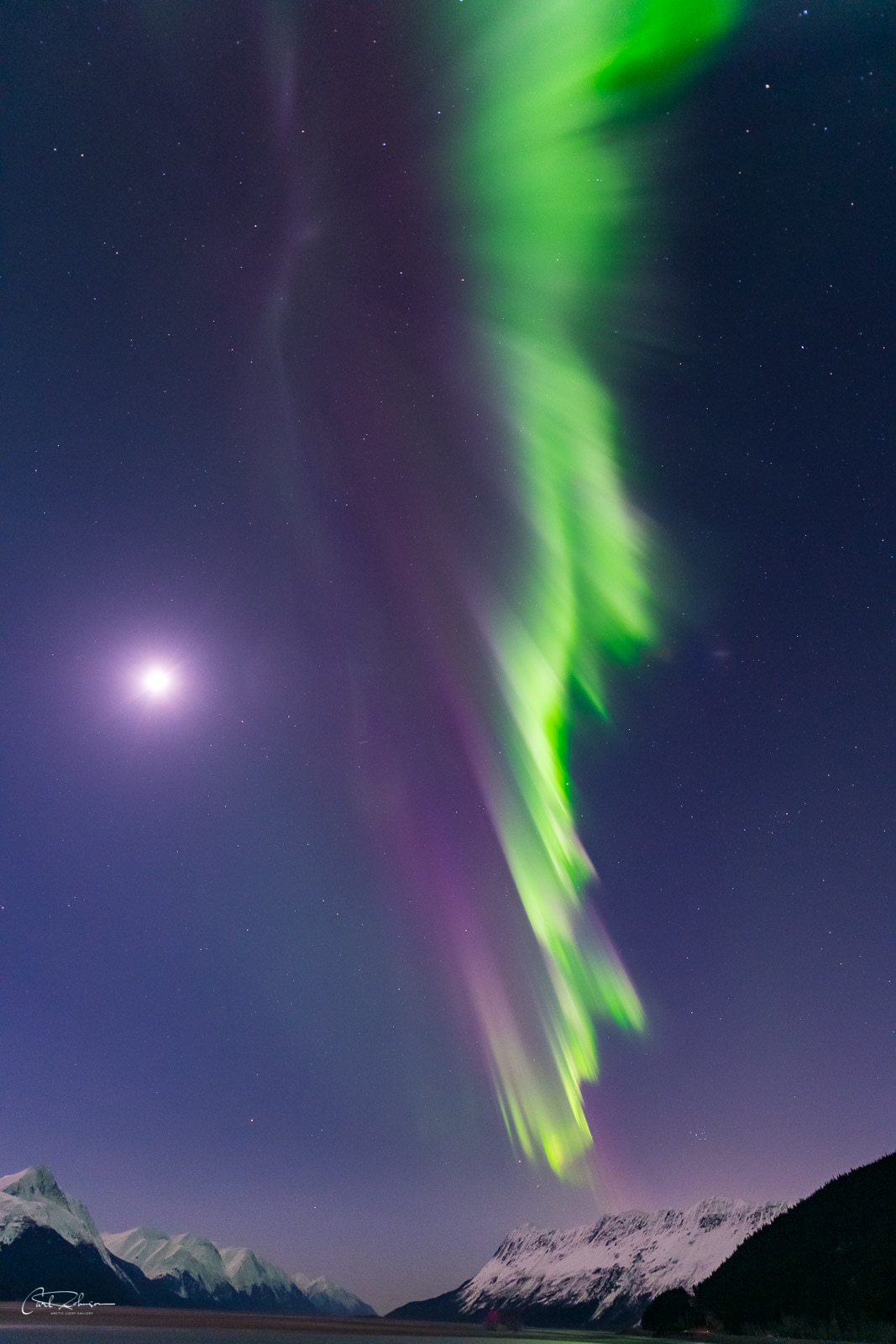 May
May is when the migratory bird season gets rather busy in Southcentral Alaska. While exploring the capabilities of my new Nikon Z9 camera, I had a lot of success photographing the acrobatic Arctic Terns of the Potter Marsh Bird Sanctuary in Anchorage. I also headed out to explore a bay in the upper Cook Inlet, where I found massive flocks of snow geese, Cackling geese, and some Sandhill cranes. Spring melt created fantastic waterfall views in Chugach State Park. Michelle and I also took a short visit to upper Arizona in the vicinity of Page, where we visited Antelope Canyon (probably the last time for me) and the Glen Canyon National Recreation Area.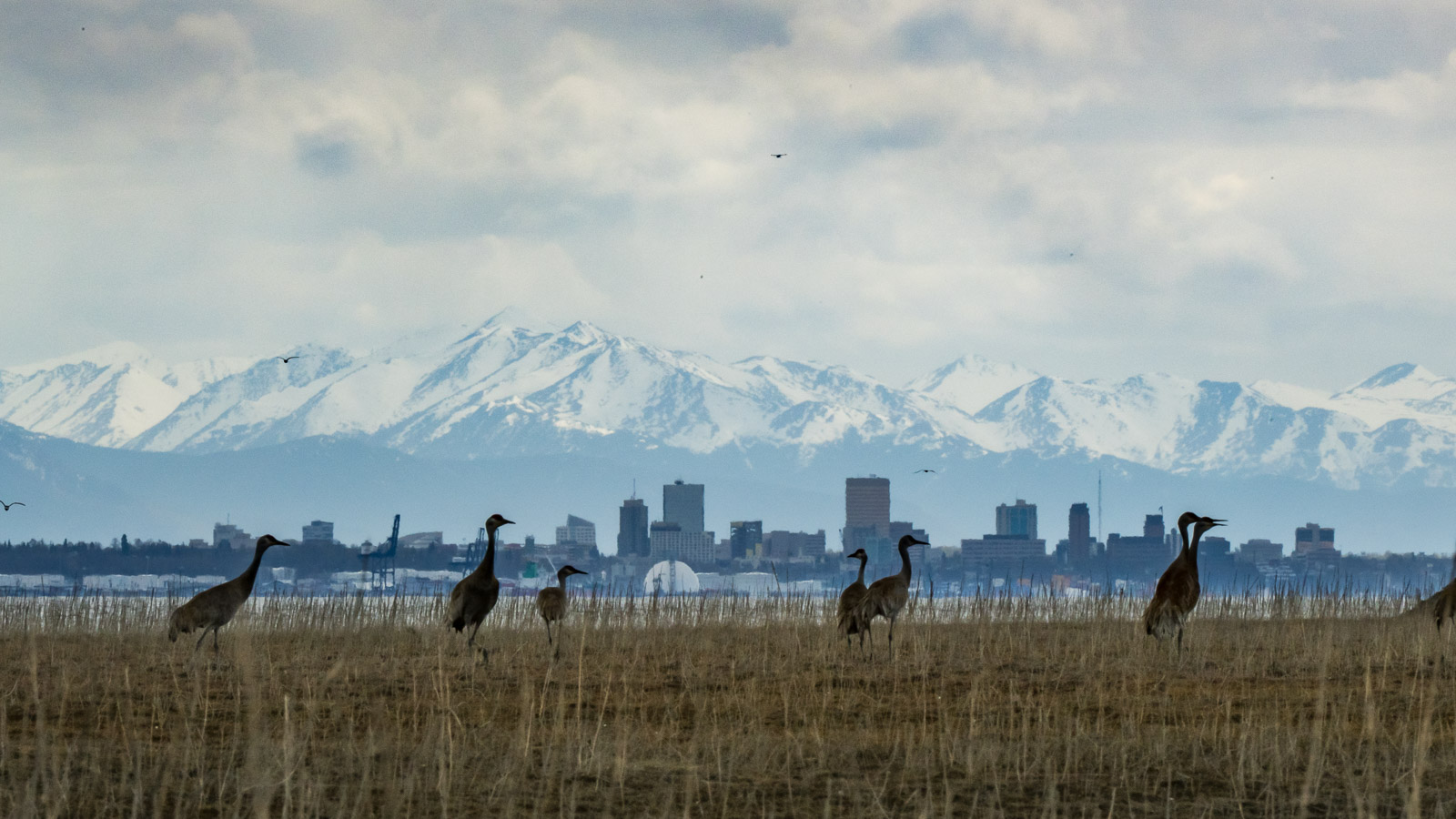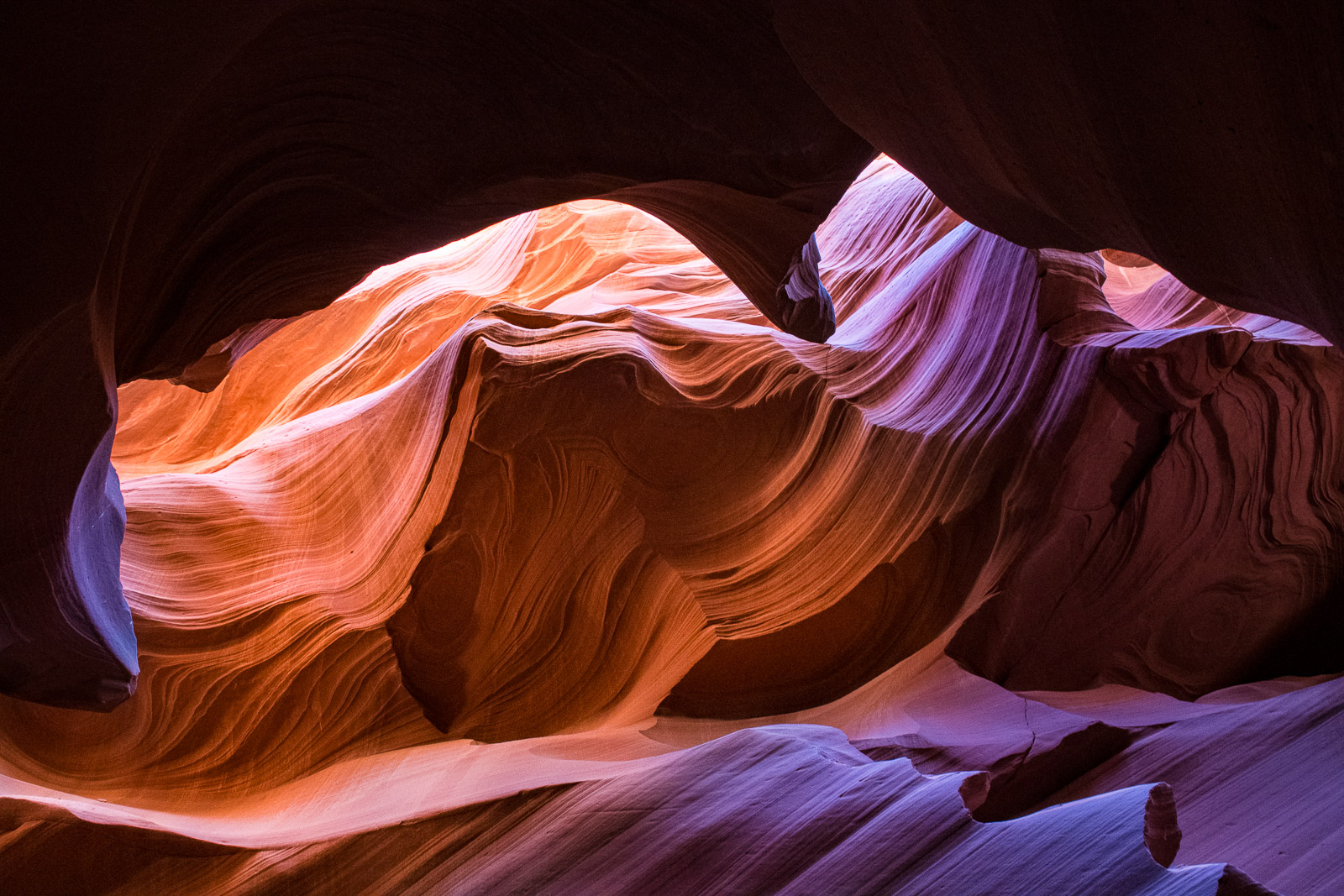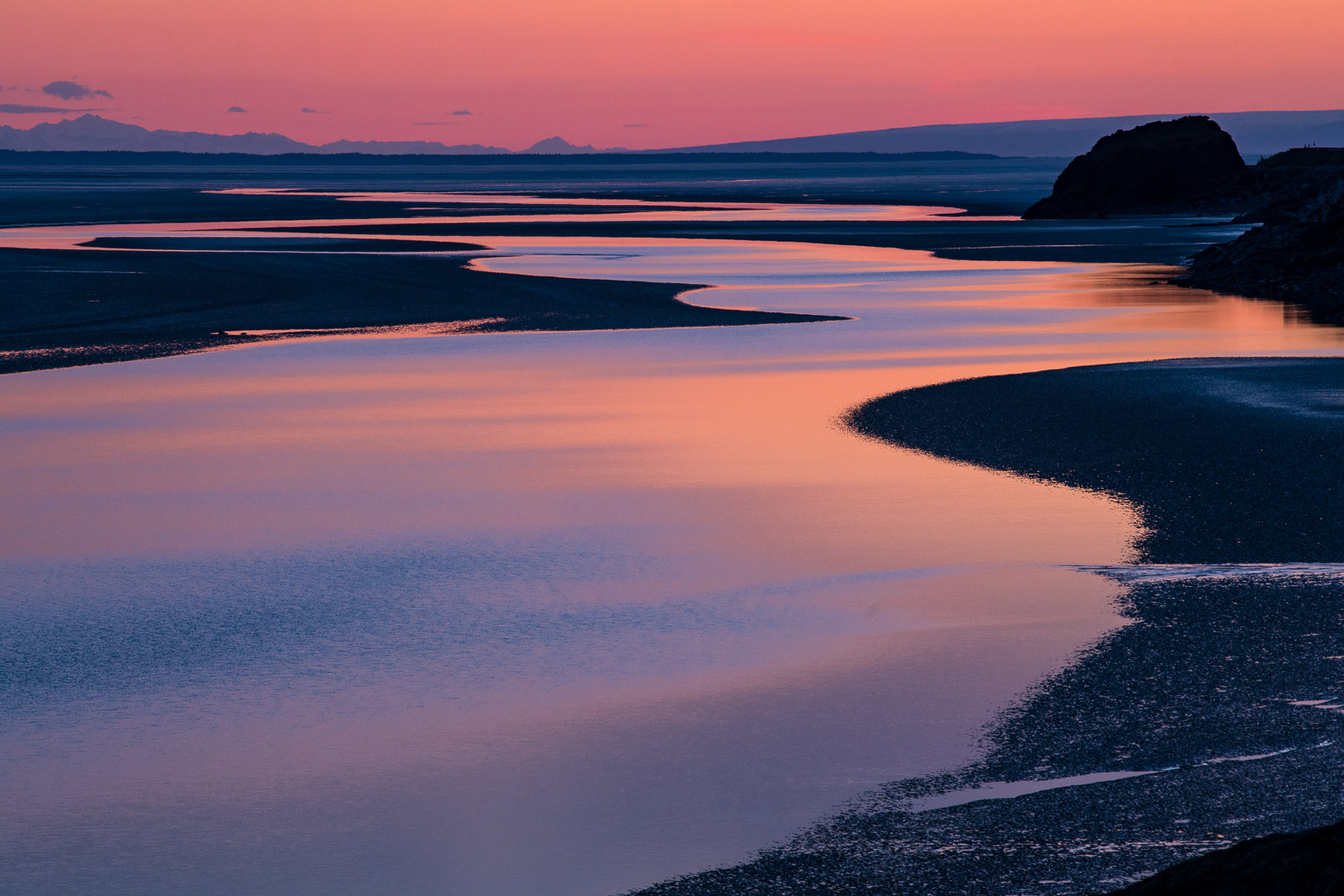 June
We had an unusually warm and dry May, which led to a lot of early development in everything from wildflowers to growth of our broccoli in our vegetable gardens. It particularly yielded an amazing bloom of Arctic lupine. The patches were huge, bloomed early, and I found them in many locations where they were previously not seen. As much as I could dedicate an entire piece to the lupine, I found one image that I thought represented the best of what the lupine offered for the season.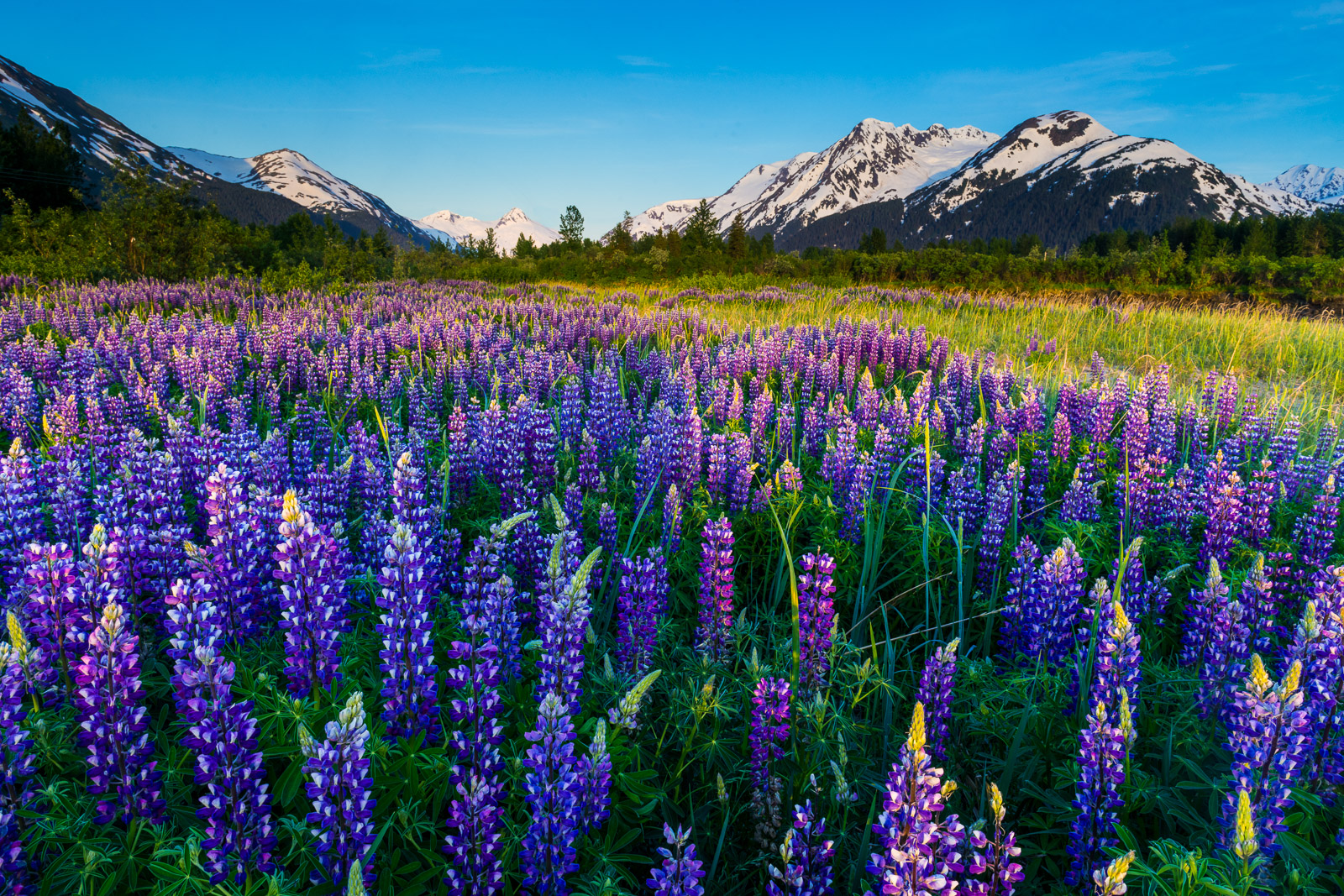 July
This was to be the summer of hiking in the Chugach Front Range for me, as Michelle and I prepared for a hiking trip in the Iceland Highlands. For each hike, I took along my camera, layers of clothing, as well as food and water in order to train for carrying that weight on my back. I captured many images of peaks, valleys, and wildflowers, but I decided to pick one image that best-represented what I loved about hiking in the alpine zone behind Anchorage. For my other June image, a representation of the Turnagain Arm. I literally photograph down the Arm throughout the entire year, and it presents many wonderful opportunities. But this tandem of kitesurfers near Girdwood.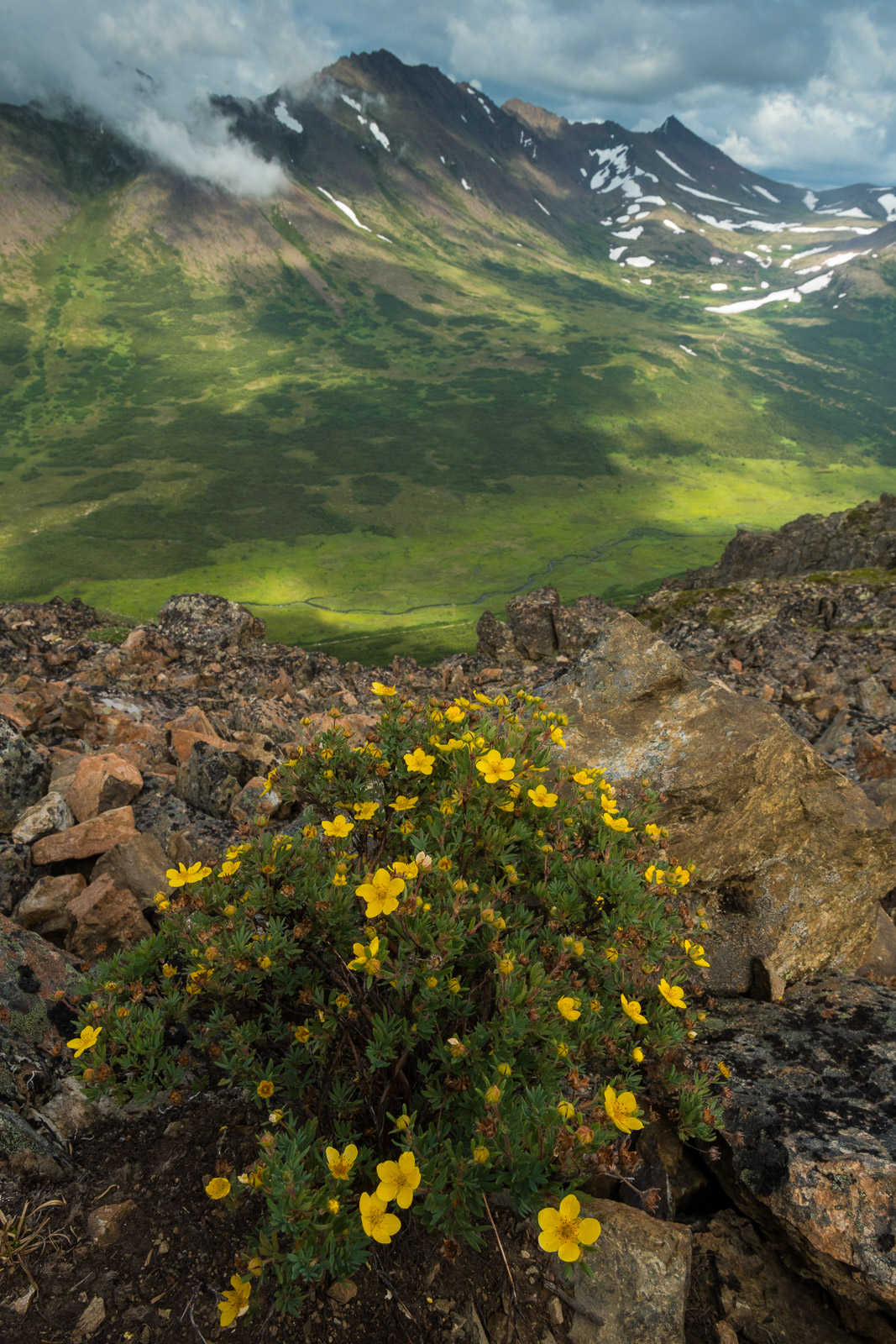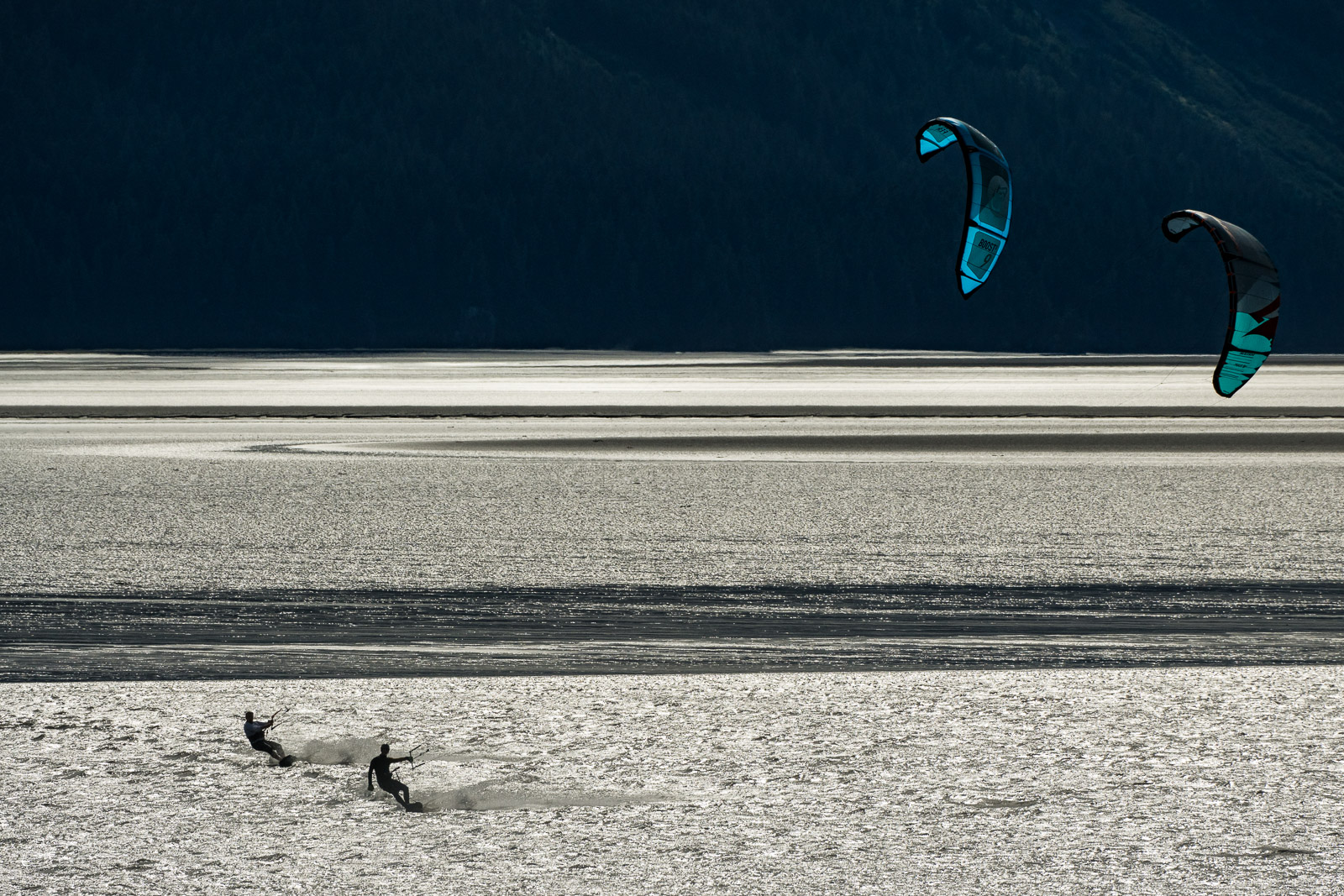 August
I continued my hikes into the Chugach right up until the flight that took Michelle on our third trek to Iceland. While the principal objective of the trip was a guided six-day hike in the Highlands, we arrived early to spend a few days in our favorite part of the country, the Westfjords. Then, we spent six days hiking in the Highlands and staying at mountain huts, ably guided by Amarok Adventures. As a photographer, I can certainly now say that the Highlands are my favorite part of Iceland. It is tricky getting around - a high, four-wheel drive vehicle is required, and the network of roads is dizzying. Oddly enough, you can get a cell signal in many parts of the Highlands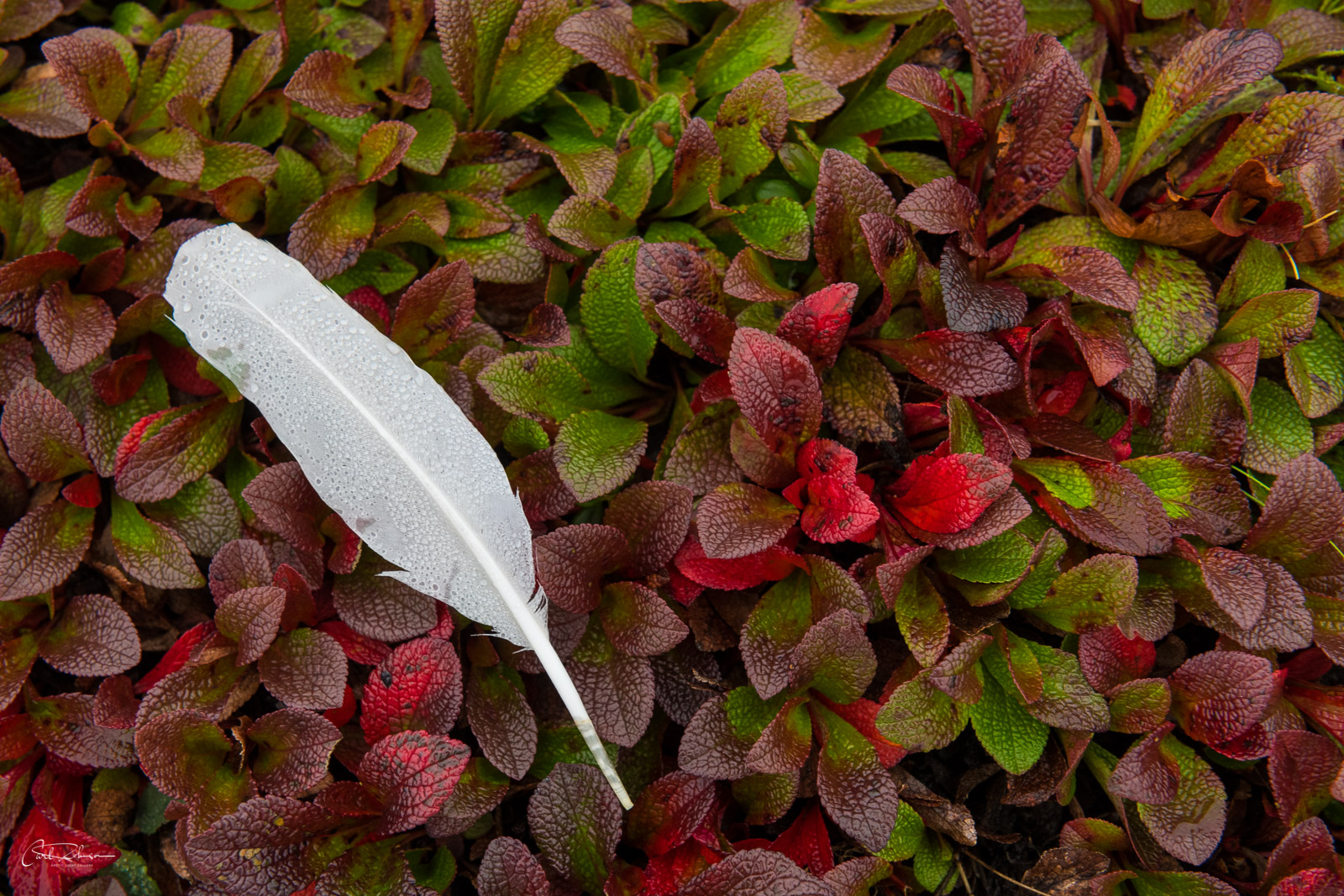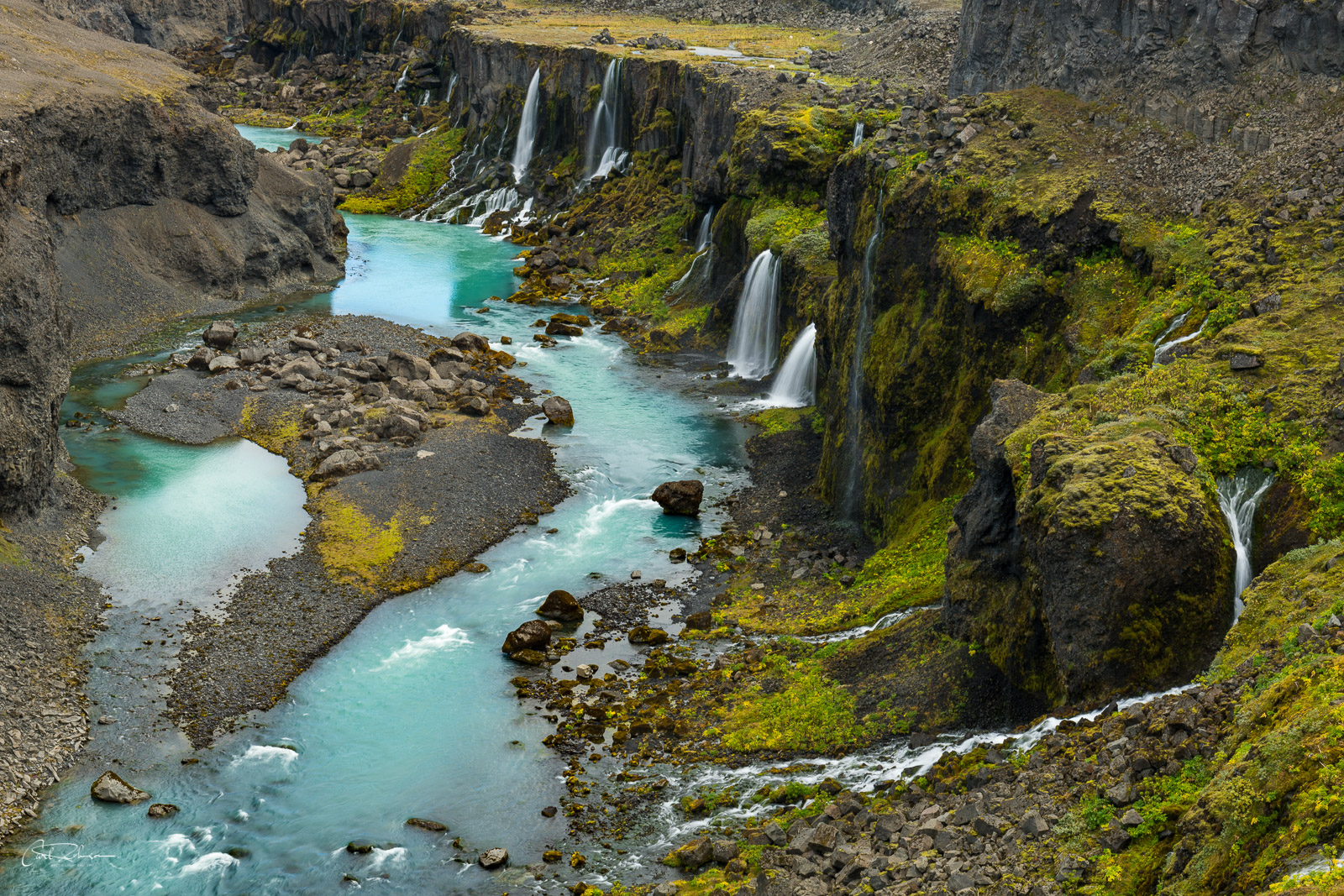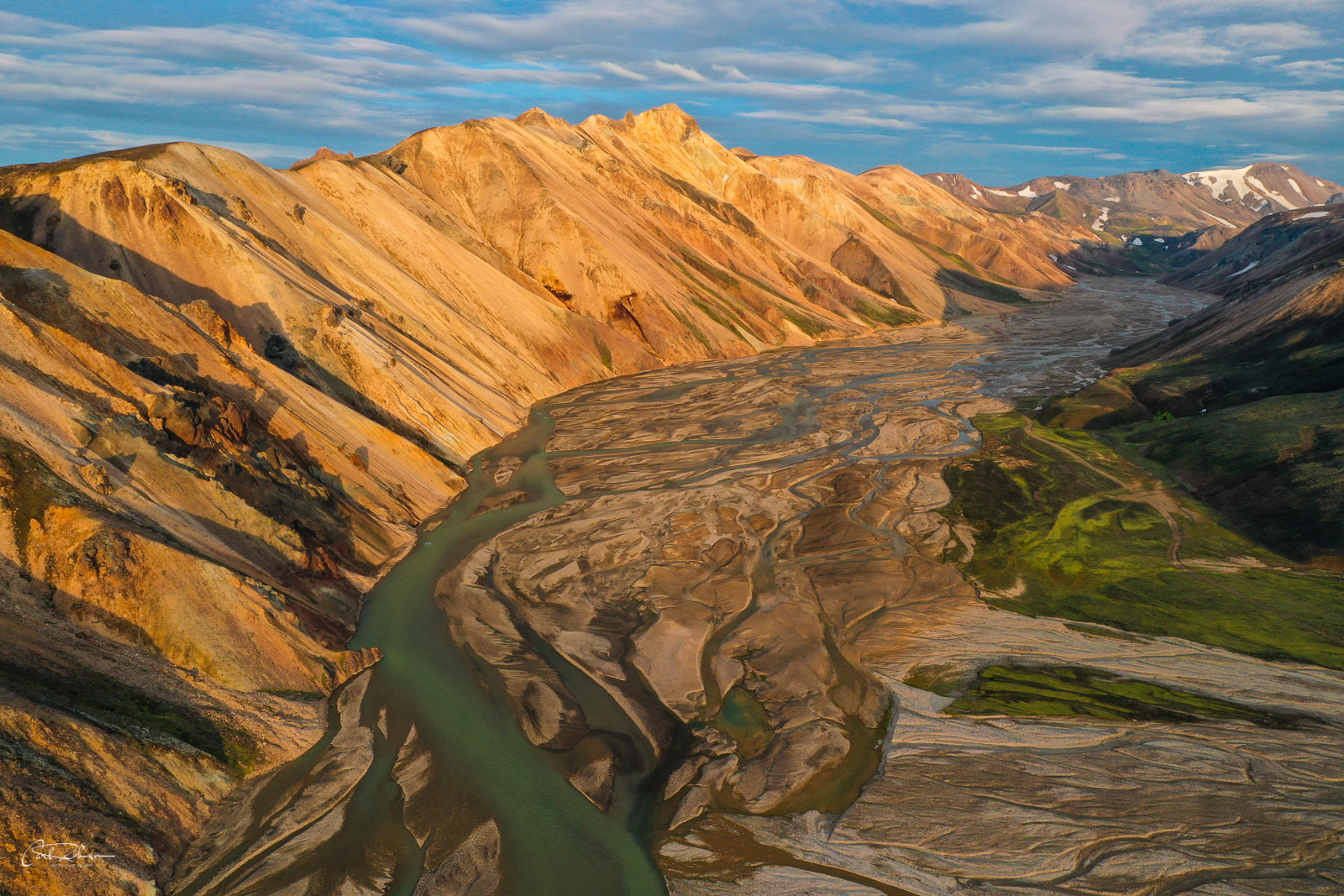 September
September is the beginning of the moose rut, and the premiere time to be out photographing them. As such, I capture a lot of images of moose each year. My favorite moose photo was not of a large bull moose (congratulations to my friend C.J. Kale of Lava Light Galleries for finally getting to photograph one when he and I were out on a hike), but of a cow moose captured while guiding a Moose Photo Safari. September also found me up in the Brooks Range for my autumn workshop up there. My favorite two images from that trip were captured using a DJI Mavic 2 Pro.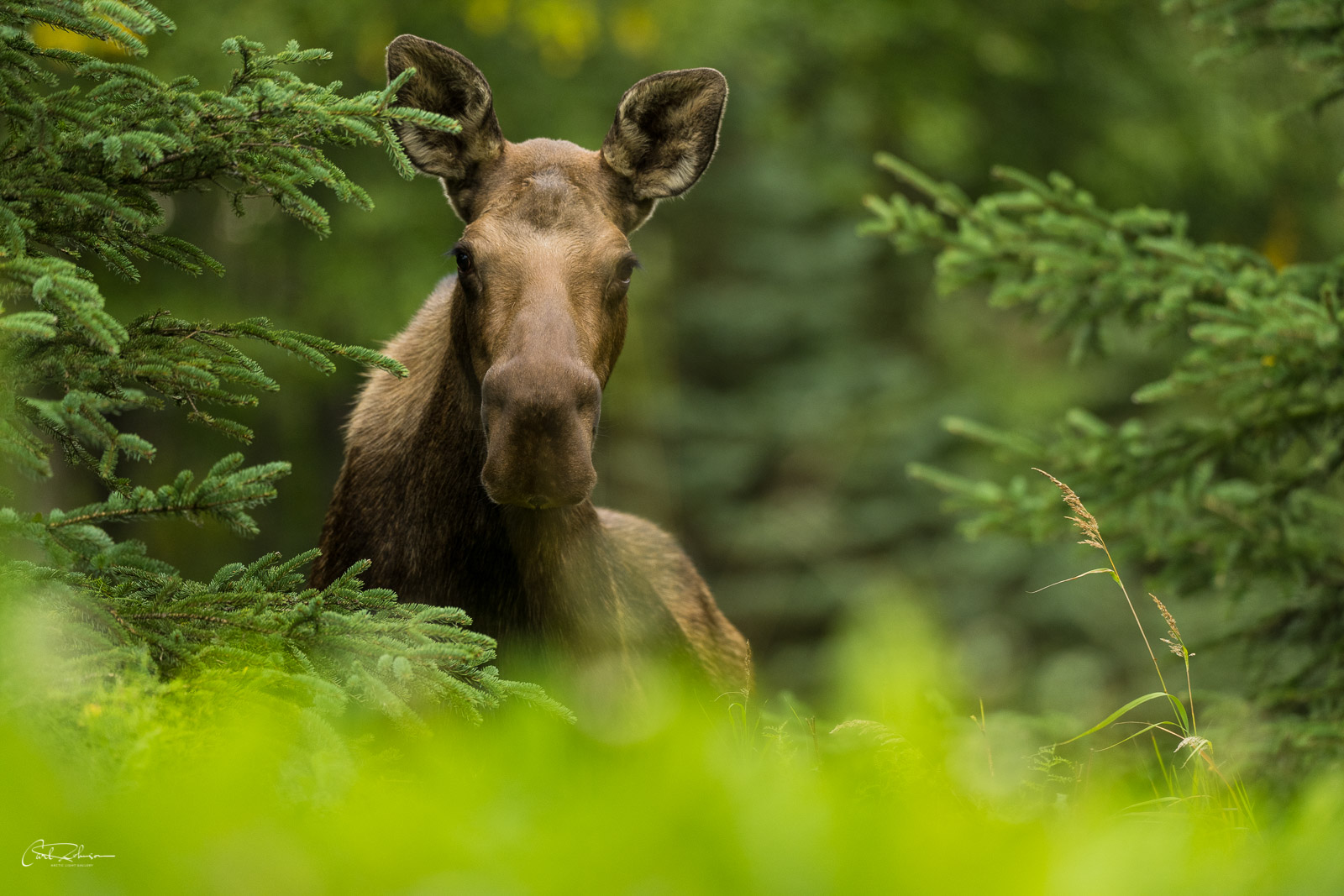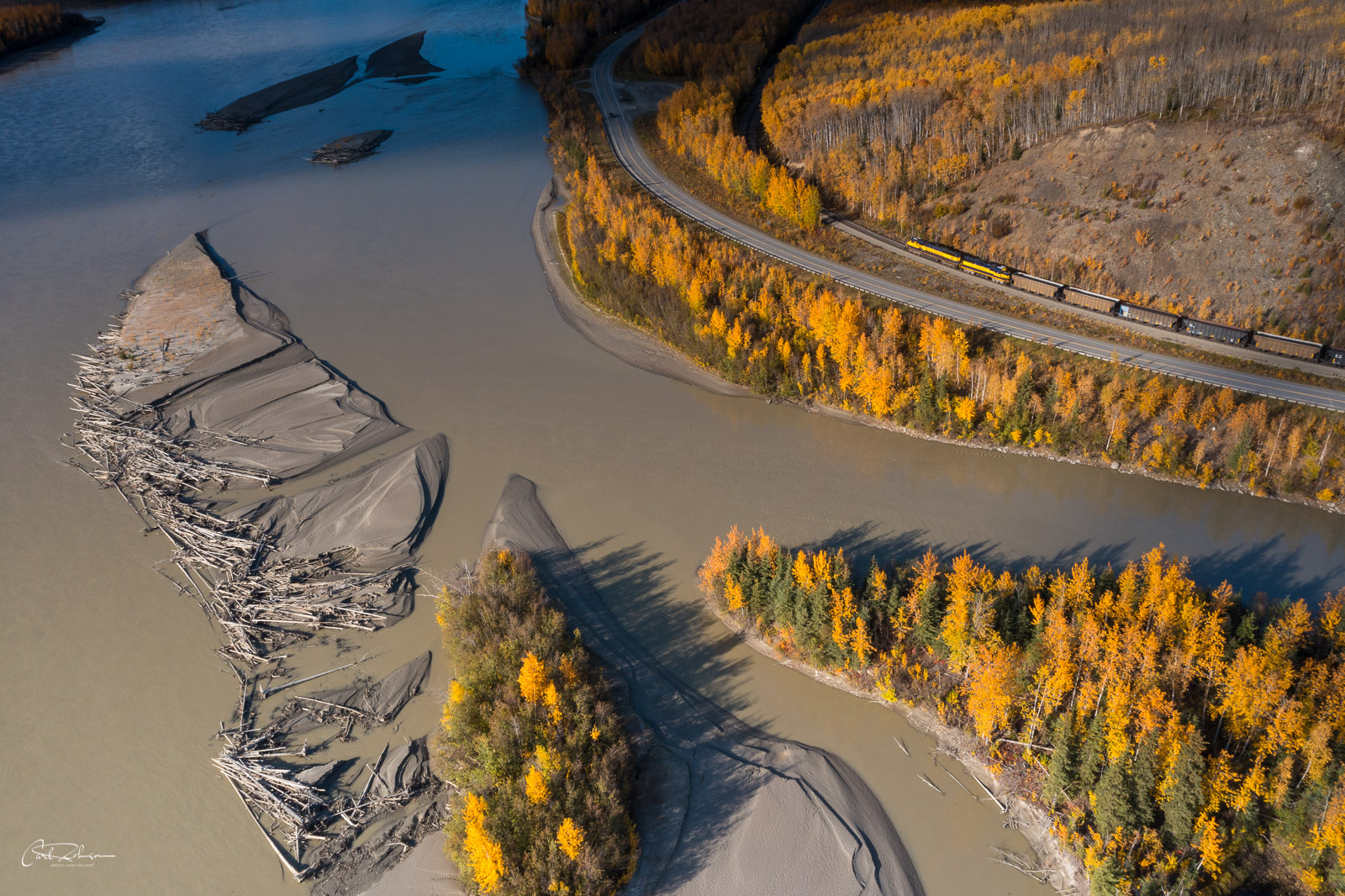 October
At the beginning of the month, I was down in Sitka for a few days to work as the official photographer for the annual Alaska Travel Industry Association convention. I love going to Sitka; it is one of my favorite coastal Alaskan towns. My busy schedule covering the convention left me with little time to go out and photograph the town and its stunning scenery. But, on the evening before the convention started, I was out for a long walk and happened upon one of the several small boat harbors in town at sunset.
After Sitka I was home for less than 48 hours, then off to Virginia for three weeks as the artist-in-residence for Shenandoah National Park. This was my fourth national park artist residency, and my first in 13 years. I think it was good to have that long gap, as I have grown tremendously as an artist. My photographic approach and philosophy have changed quite a bit, which ties in with the improvement as an artist. During my time there, I went on 15 hikes totaling about 100 miles with a cumulative elevation gain of 1800 feet. It was interesting to hike there, as the park rests at the top of a series of mountain ridges. So, when you go hiking, you go downhill from the trailhead and back up on the return. I captured a little over 3,000 images, exploring details of rocks, fungi and trees, and catching glimpses of the larger landscape. The body of work is probably among the best I have ever created during a single visit to a location, but had to really limit myself to only five representative images from the experience.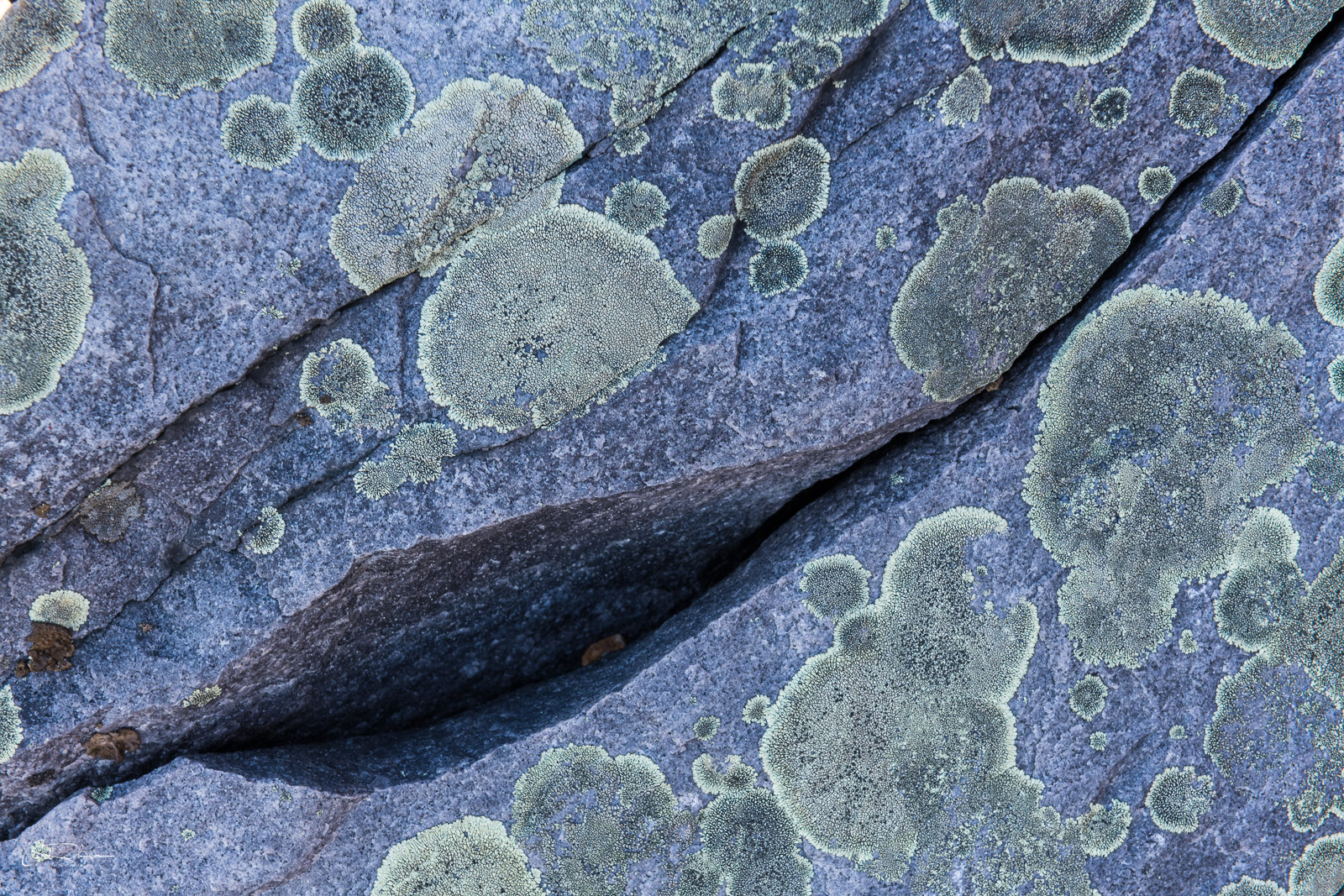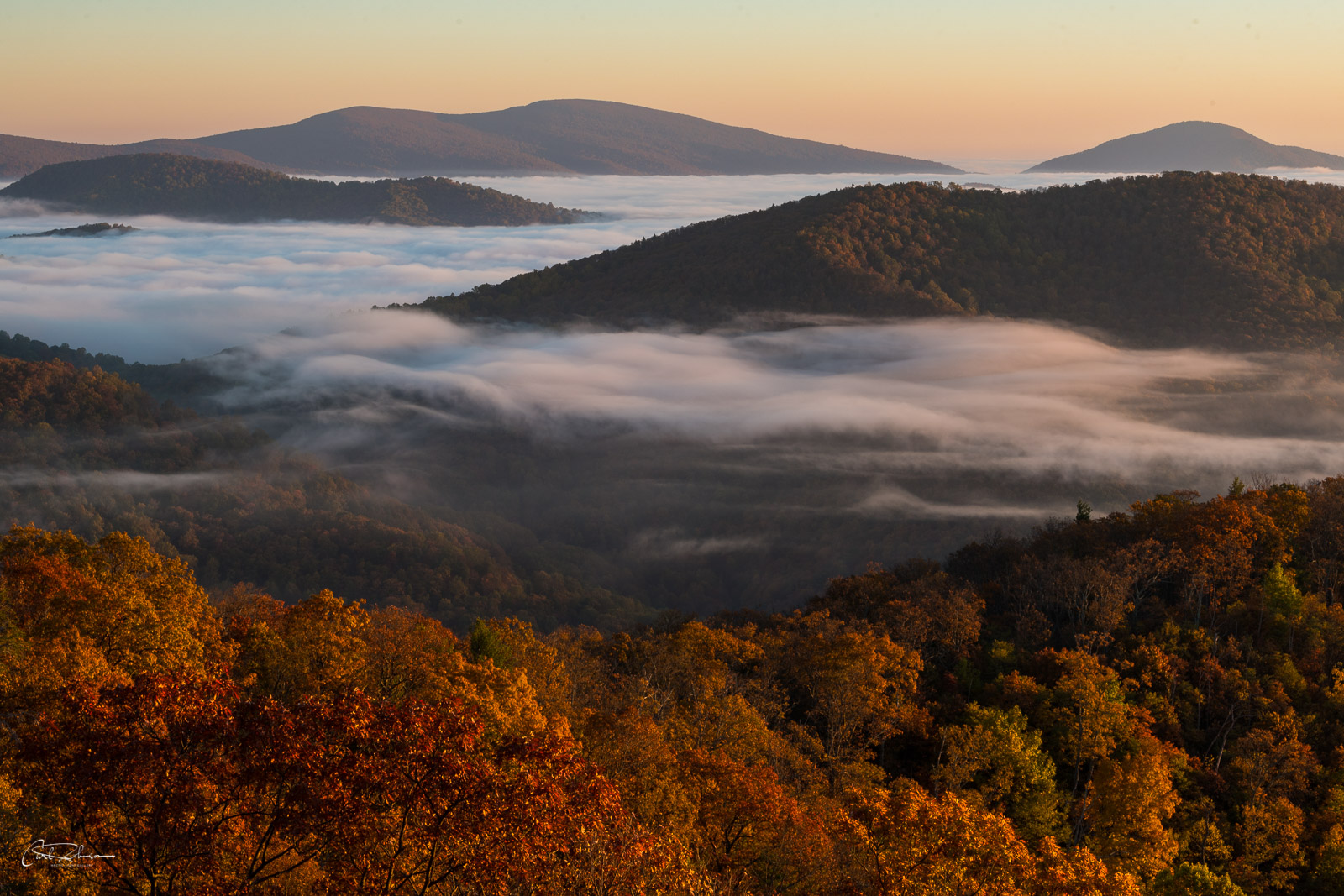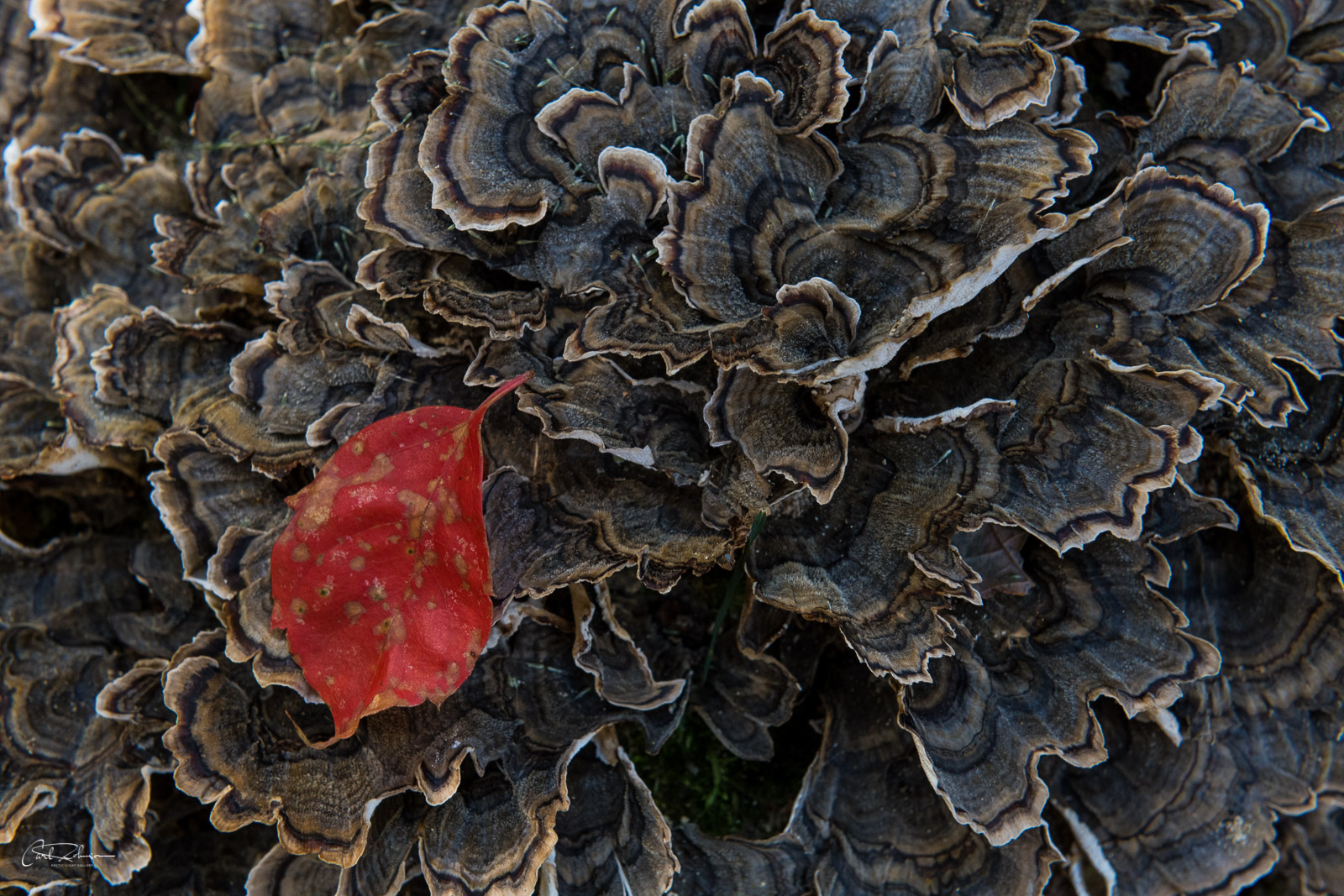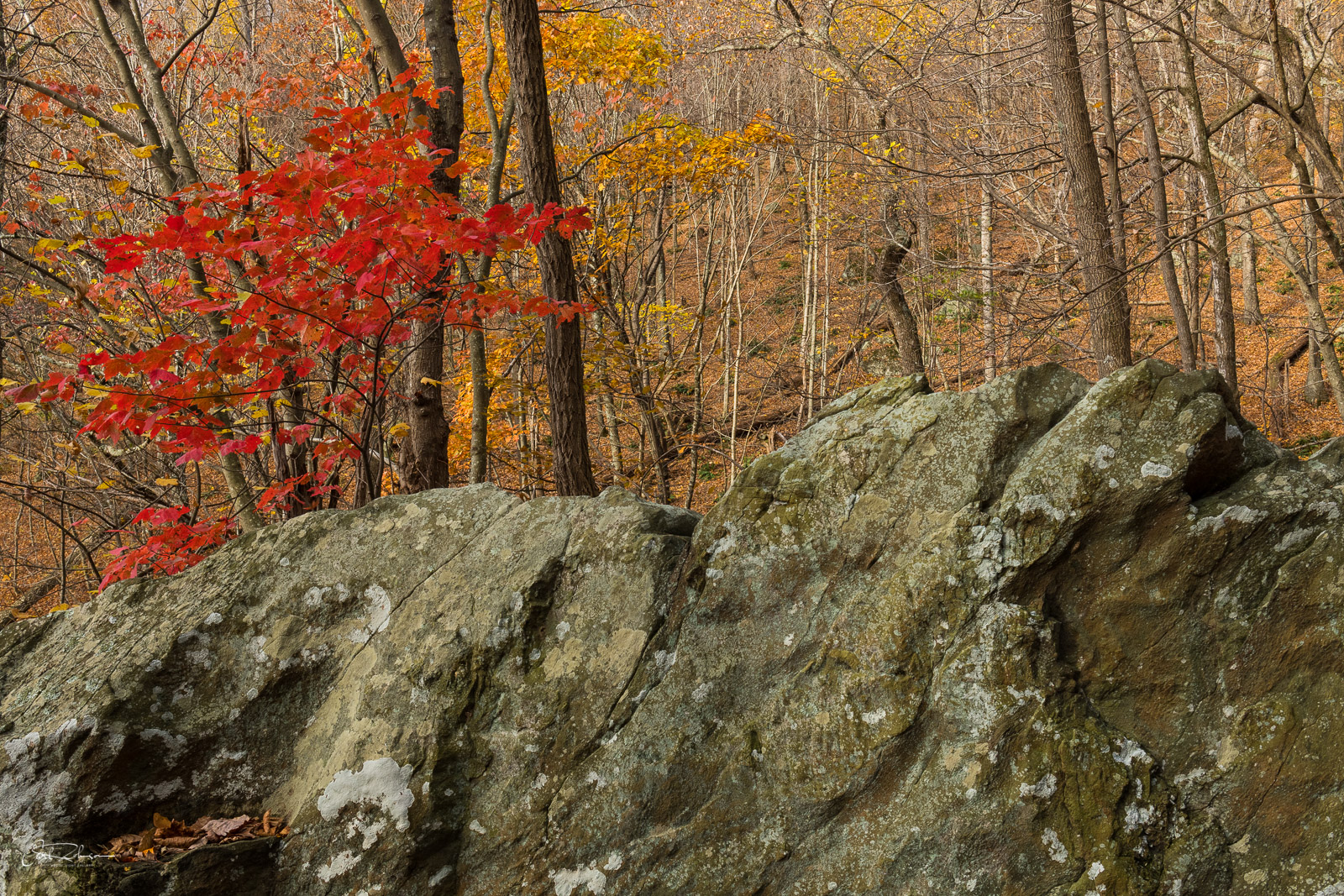 November
The first week of the month still found me in Virginia, working to capture images after many of the leaves had dropped from the trees following a series of wind and rain storms. While in the area, I also visited the Luray Caverns, a true geological delight and an easy place to photograph with a tripod.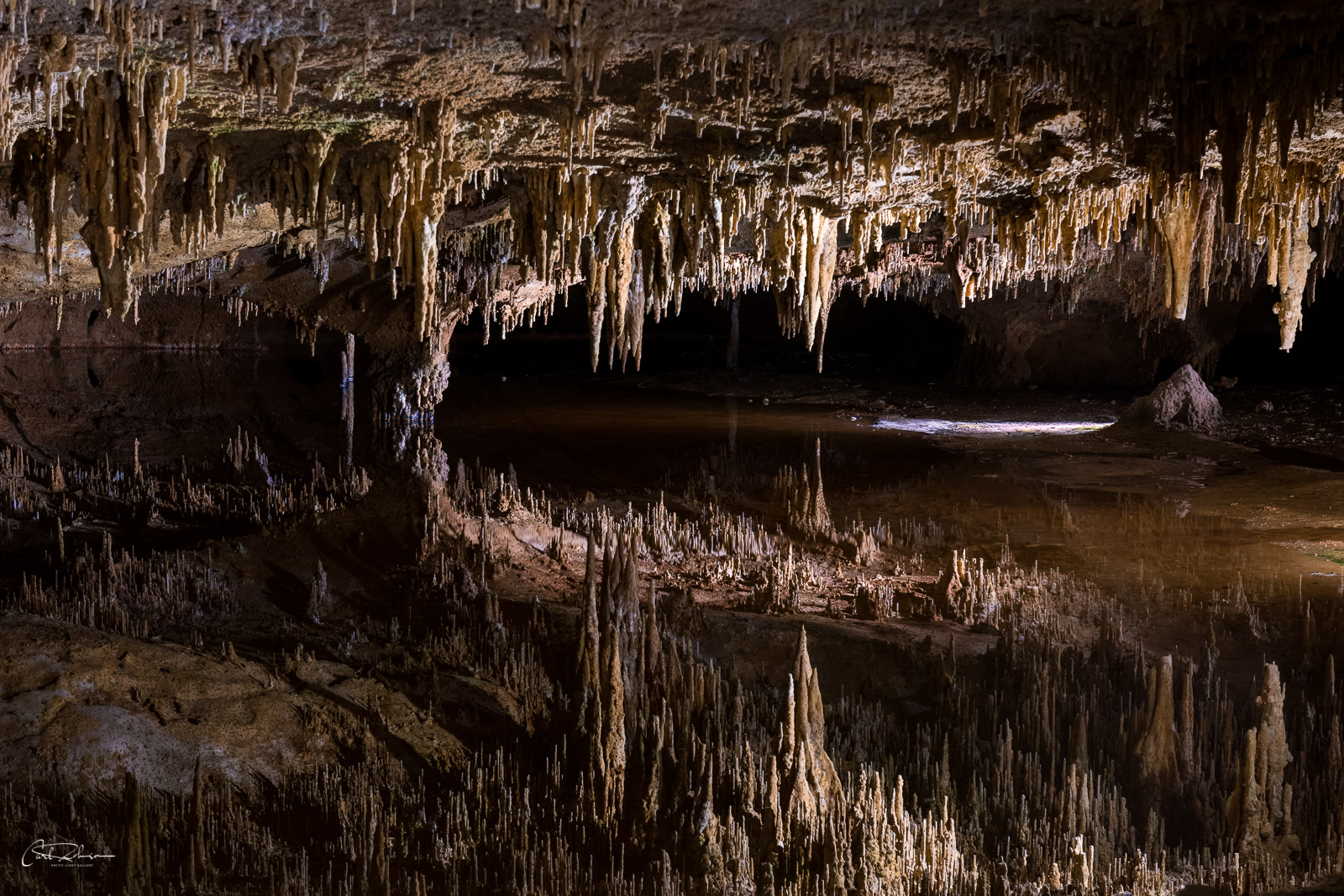 December
Starting on December 6, Anchorage saw three winter storms in a period of eight days. The first storm was a 50-year storm that dumped two feet overnight, the second dropped 18 inches overnight, and the third an additional foot. Somewhere in there, Michelle and I took a long weekend down to Austin, Texas, to visit my mom and see my niece graduate from Texas State University. After we returned, temperatures dropped and things got frosty - creating a delightful winter wonderland.