We are all familiar with the concept of a "Bucket List." But how many of us have actually written one down?
For years, I have had conversations with people, from friends to guests on my tours or workshops, of my Alaska Photo Bucket List. This year, I was able to cross two items off of that last: Anan Creek and Humpback whale bubble net feeding.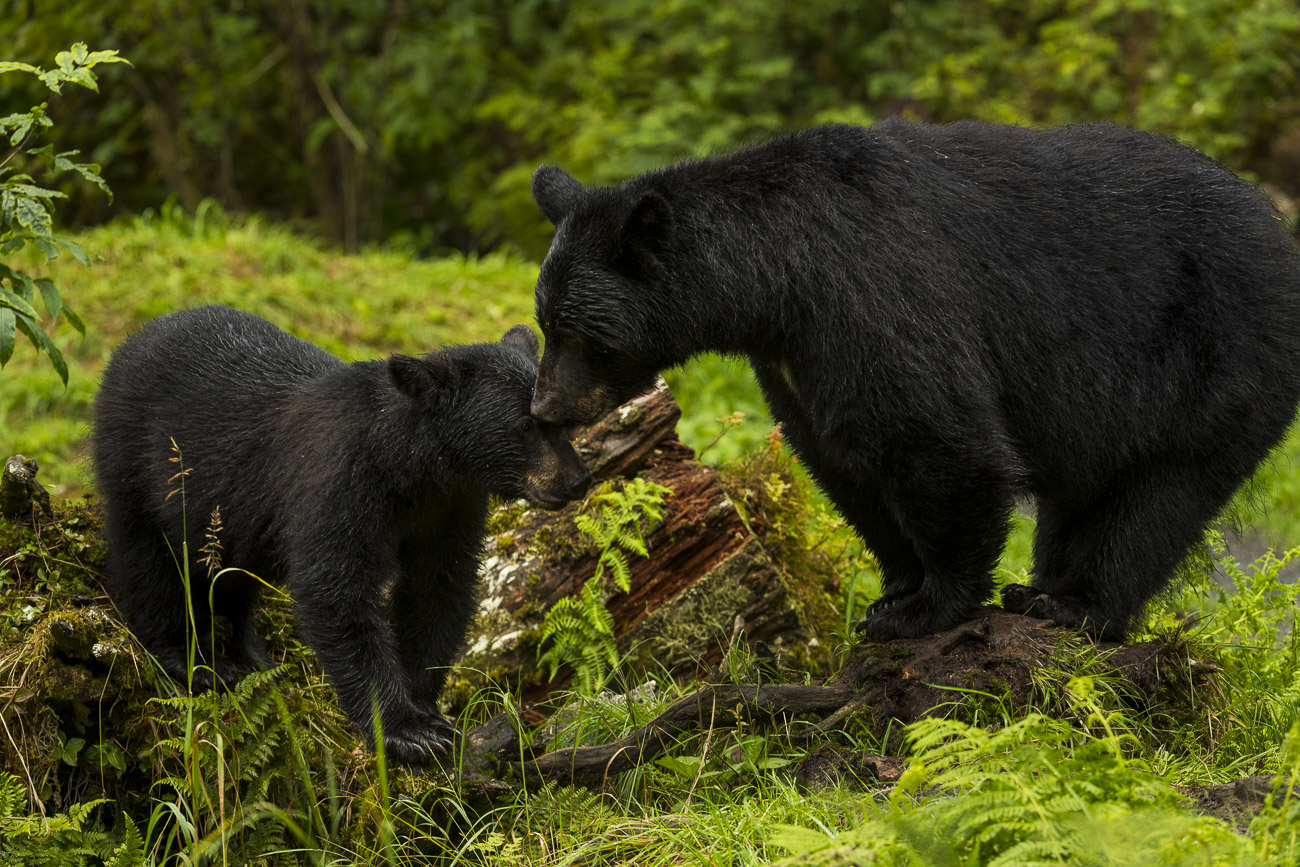 Anan Creek is located within the Tongass National Forest in Southeast Alaska. Access to the wildlife observatory is by permit only, and a set number of permits are issued daily. Of all the places in Alaska, it is the absolute best location for photographing black bears. There is an open platform elevated above the creek and a covered blind down at creek level for up-close photography of the bears. Brown bears frequent there as well, but not in the same number as black bears.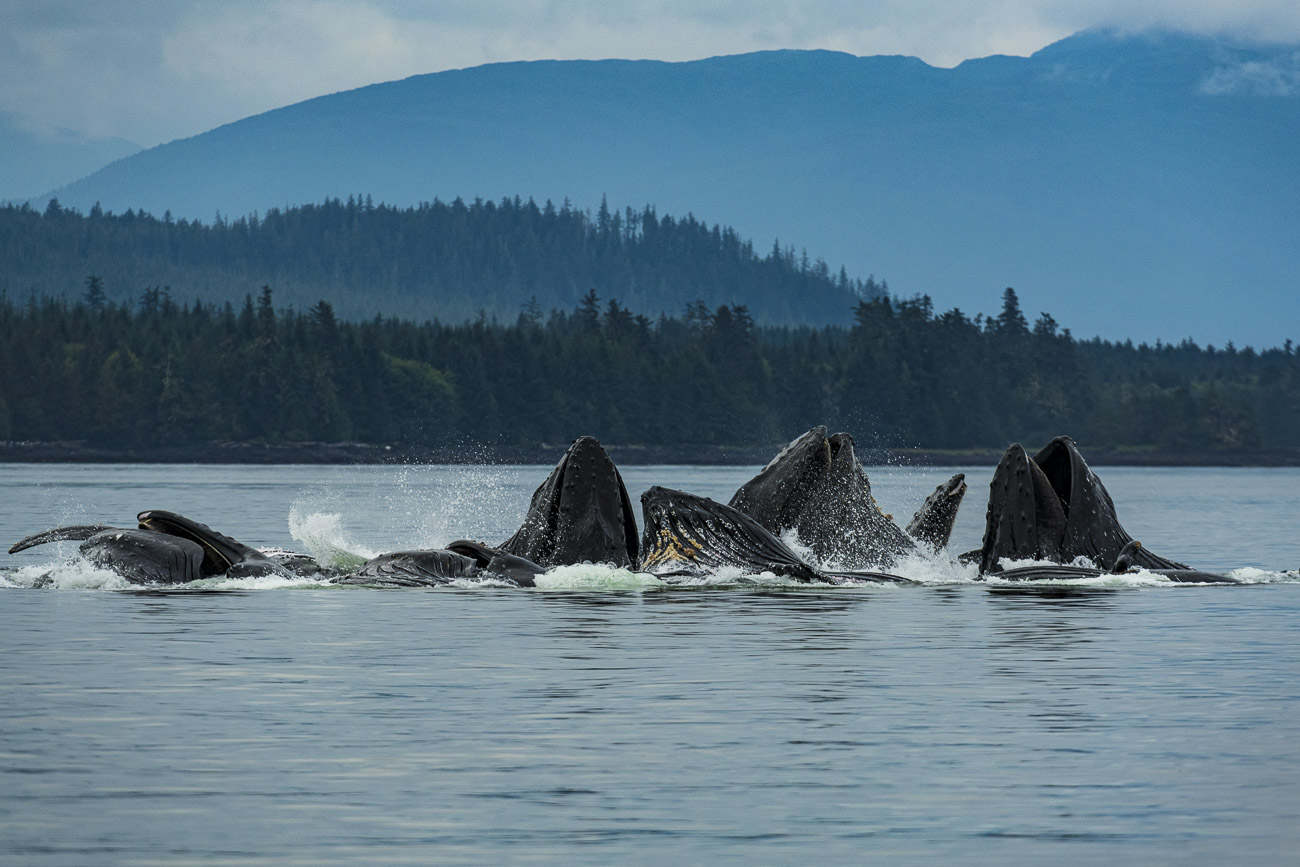 While there are opportunities to see whales of different varieties in Southcentral Alaska - from Prince William Sound to Kenai Fjords - there are simply no opportunities to view bubble net feeding, a particular behavior of humpback whales. On the same trip to Wrangell where I was able to visit Anan Creek, I also had the chance to spend three hours with a pod of humpback whales that were actively engaged in the collaborative process of bubble net feeding. Thanks to Alaska Charters & Adventures for both fantastic opportunities!

But even though I had discussed this bucket list, and had worked on striking some items from that list - like Anan Creek and bubble net feeding - I had never written down that list.
One of the key things you can do to improve your photography is to develop a project. A project provides focus, it develops a body of work, and it allows for new creativity. Bucket lists are like that. They create a goal, and working through the list imbues a sense of accomplishment; much like creating that "to-do list" at home and striking off its contents, one by one.

Making a bucket list also has another advantage. It aids in the important creative process of visualization. Developing the idea for a photograph without actually seeing it first provides the opportunity to pursue that image. When I first started photographing moose in the front range of the Chugach Mountains above Anchorage, I visualized a shot with a large bull moose in the foreground and the Anchorage downtown skyline in the distance. That photo made it to my mental bucket list, and ten years later, I was able to achieve that image.
So, I decided to write down my Alaska Photo Bucket List. Many of the items were things I had known and considered for years, but starting the process of writing the list opened up new ideas. I found the list expanding beyond what I had originally contemplated. Here is what I came up with:
Porcupine Caribou Herd migration in the Arctic National Wildlife Refuge
Western Arctic Caribou Herd crossing at the Onion Portage in Kobuk Valley National Park
1. Kobuk Sand Dunes
2. Rock formations of Bering Land Bridge National Preserve
3. Inupiat hunting of Bowhead Whales
4. Birds and landscapes of Unalaska
5. Walrus on Round Island
6. Sitka Herring commercial fishery
7. Petersburg Little Norway Festival
8. Aurora borealis over waterfalls
9. Aurora borealis from inside an ice cave
10. A great shot of a brown bear catching a salmon
11. World Eskimo Indian Olympics
12. Full length of the Iditarod and Yukon Quest sled dog races
13. Bore tide surfing
14. Great shot of one of the Matanuska Valley "Colony" barns
Of course, as these things go, the more I work on this list, the more likely I will add to it. Alaska is a pretty big place with a lot of photographic opportunities. But every place has boundless opportunities. No matter where you live, there is likely a long list you could create to capture the natural beauty. Keep in mind that some travel may be required, but the exploration and discovery that comes with developing and pursuing a list will be worth it. So have you created a photo bucket list for your home state or province? I challenge you to create one and pursue it.